Latest News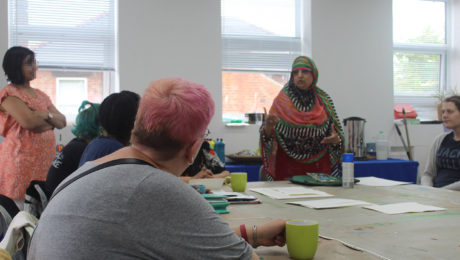 In this session of 'Our Stories' participants enjoyed sharing stories of some of their happiest moments with the group. They all enjoyed hearing what others had to say and began to think about how they want to interpret their experience into pieces of work.
It was great to be a part of the St Giles Big Street Party on Sunday 11th June. We got messy making clay press moulds in lots of shapes – the children loved it! The sense of community atmosphere (and the BBQ!) was extraordinary – a real pleasure to be a part of. A big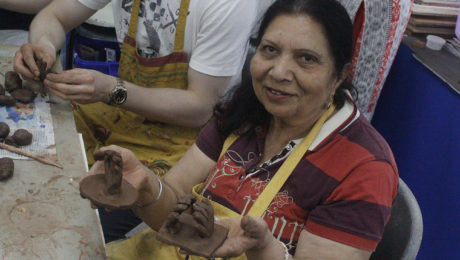 Joys of Creation participants made bowls out of clay to house algenate. They had great fun moulding their hands in their own positions resembling different meanings. Some participants placed their hands in a cupped shape others had their hands clasped. Finally the moulds were filled with plaster and then the algenate was removed leaving perfect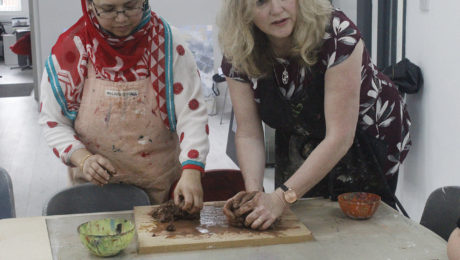 Our Stories went amazing and everybody thoroughly enjoyed creating designs using clay. The participants used many forms of decoration to personalize their artworks. The session was very busy and everyone was happy with their work.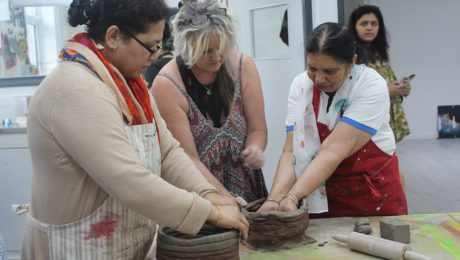 Joys of Creation was buzzing with people excitingly exploring different techniques in creating clay moulds. It was the first of 5 sessions that Artist Jane Smith will be delivering over the next few weeks.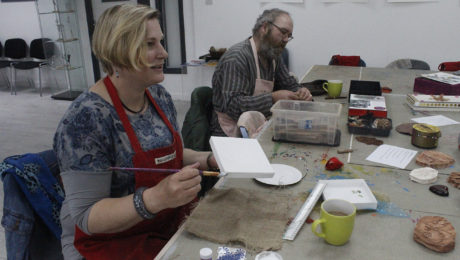 Our Stories was very creative with each participant working hard to design their memory boxes and fill them with items of inspiration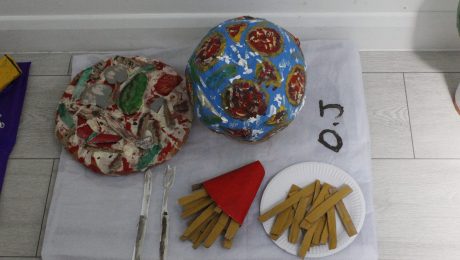 Joys of Creation was great yesterday! Participants completed their food inspired paper mache works. It was artist Alison Solomon's 6th and final session. There will be a new artist leading next weeks session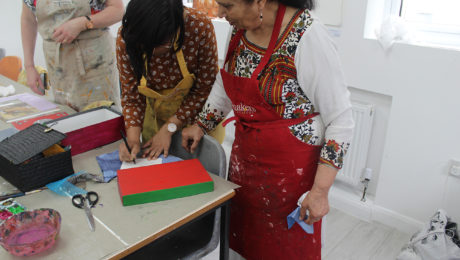 The medium of clay was used in this session as participants got to grips with it as an art medium.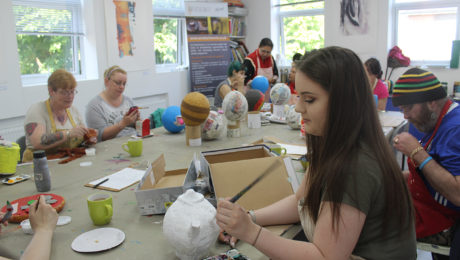 The participants were putting some excellent decoration to their paper mache creations. There was even a minion design from the film 'Despicable me'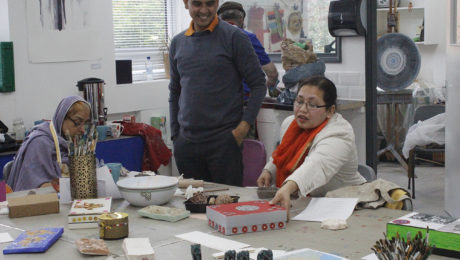 In the second session of 'Our Stories' participants were continuing to customise their memory boxes, even bringing in old photos to give the boxes new meaning.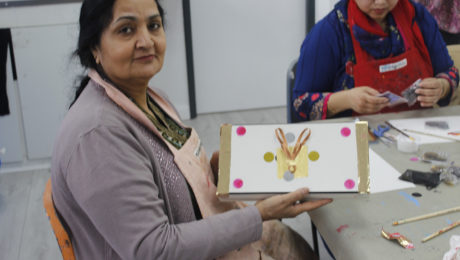 The first session of 'Our Stories' was a great chance for the participants to get to know eachother whilst decorating beginning to create and design their own memory boxes.