UPCOMING CRAFTERNOON ZOOM AFTERSCHOOL ART CLUB – SEPTEMBER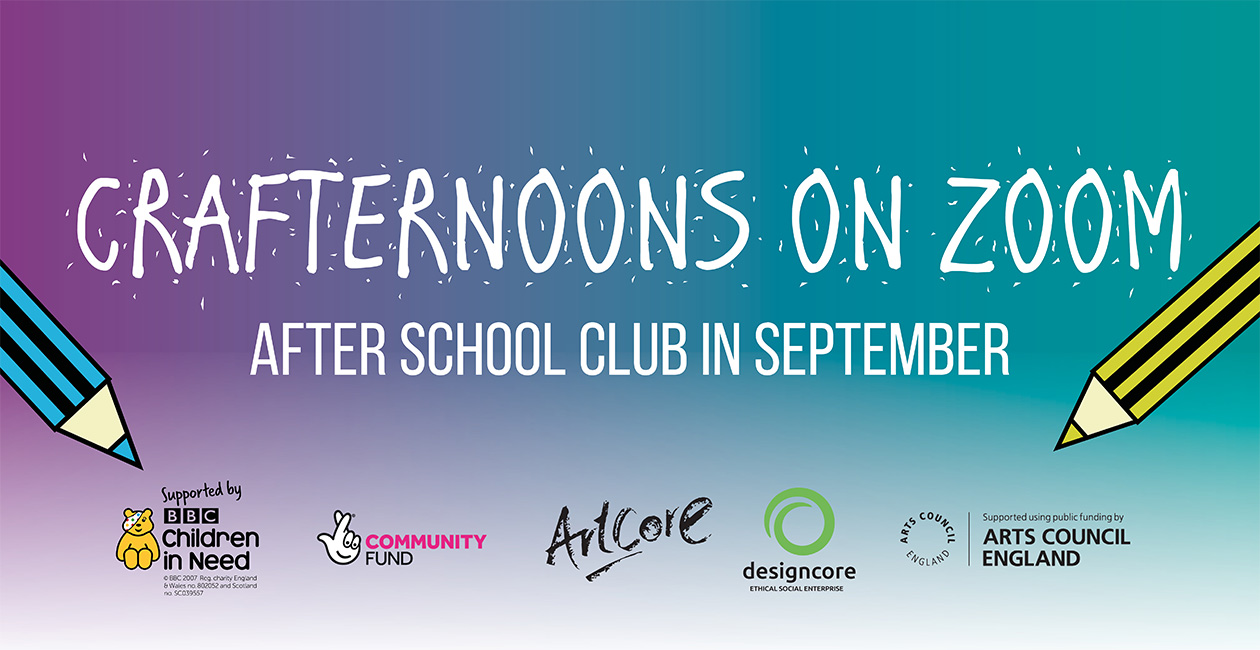 Dynamic art activities Every Wednesday and Thursday 4.30pm – 6pm on Zoom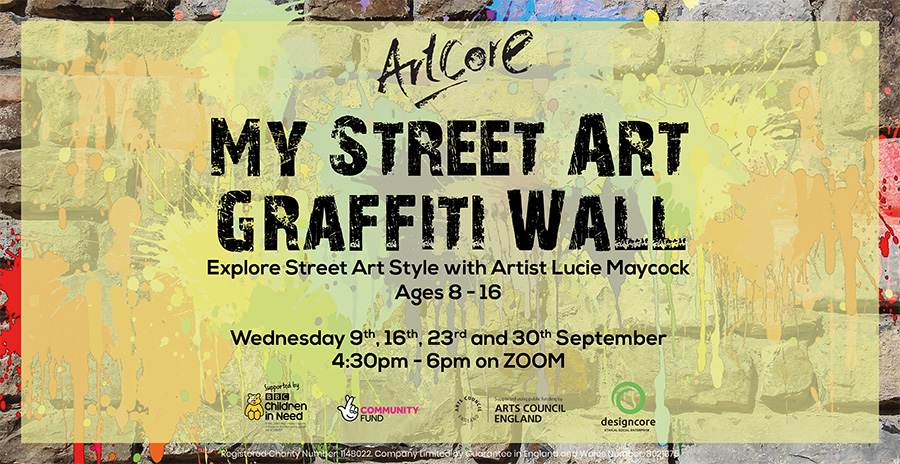 My Street Art Grafitti Wall
Street Art Style – Lucie Maycock
Wednesday 9th, 16th, 23rd and 30th September
SIGN UP
https://forms.gle/aashxMGWxonDfHoHA
---

Me and the Things I Love
Collage and Illustration – Hannah Lord
Thursday 3rd, 10th, 17th and 24th September
SIGN UP
https://forms.gle/nF3gBwkbhf6N3sEF9
---
CRAFTERNOONS – AUGUST

Festival of Noise – Masked Musicians
Find your rhythm by making musical instruments out of junk! Join artist Marie Hegarty for this musical themed programme.
Festival of Noise – Masked Musicians
Mask making during the sessions and musical instruments from junk materials.
With a stomp style recorded video.
Week One – Mask making and introduction to stomp style instruments
Week Two – Instruments that rattle and roll out of junk – rhythm practice
Week Three – Instruments that bang and crash – rhythm practice
Week Four – Combining instruments for performance – ZOOM filmed performance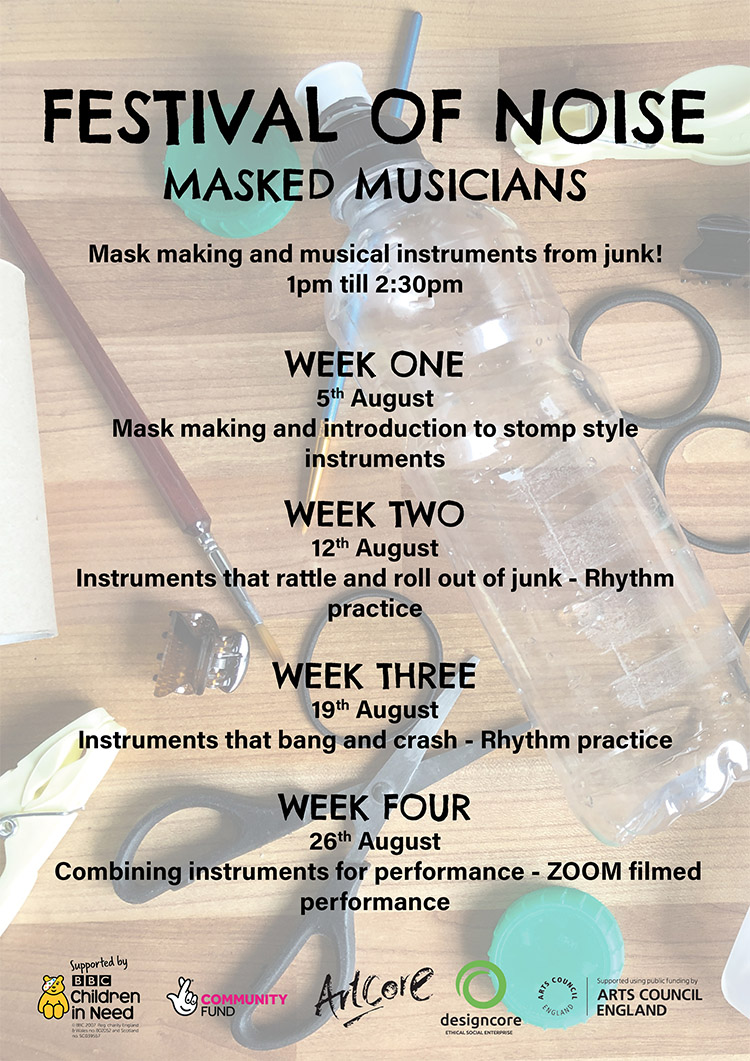 ---
Outer Space – Paper crafts
Strap your space cadet crafty boots on, these workshops will be out of this world! Join artist Connie Burley for this outer space themed programme.
1pm – 2.30pm
Week One
6th August- Rocket Bookmarks and Flying Saucers
Week Two
13th August – Flying Rocket and Floating Planets
Week Three
20th August – Popup and moving cards
Week Four
27th August – Cardboard tube space shuttles and super space rockets
Sign up for this 4 week course here:
https://forms.gle/D7QfjCw3qdpoPuFAA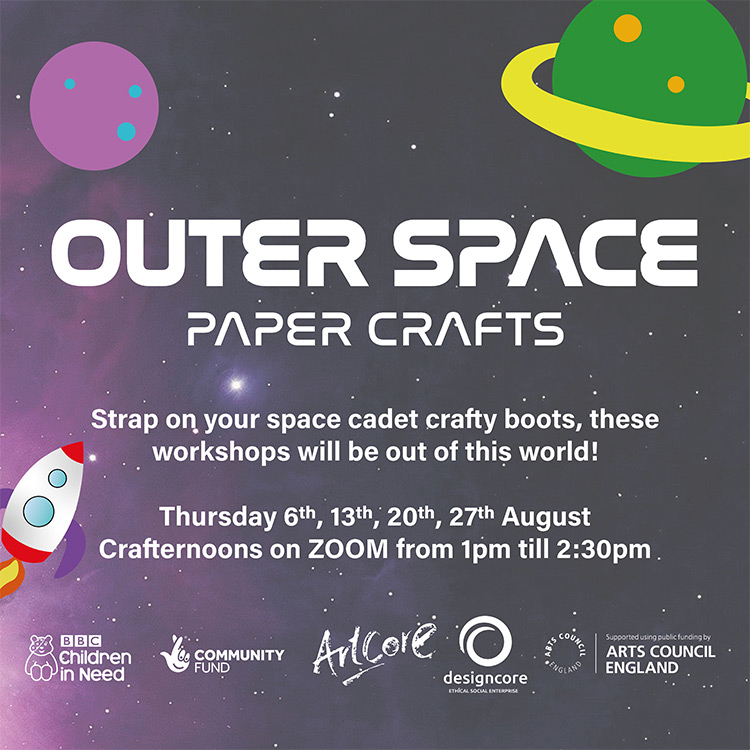 PAST CRAFTERNOONS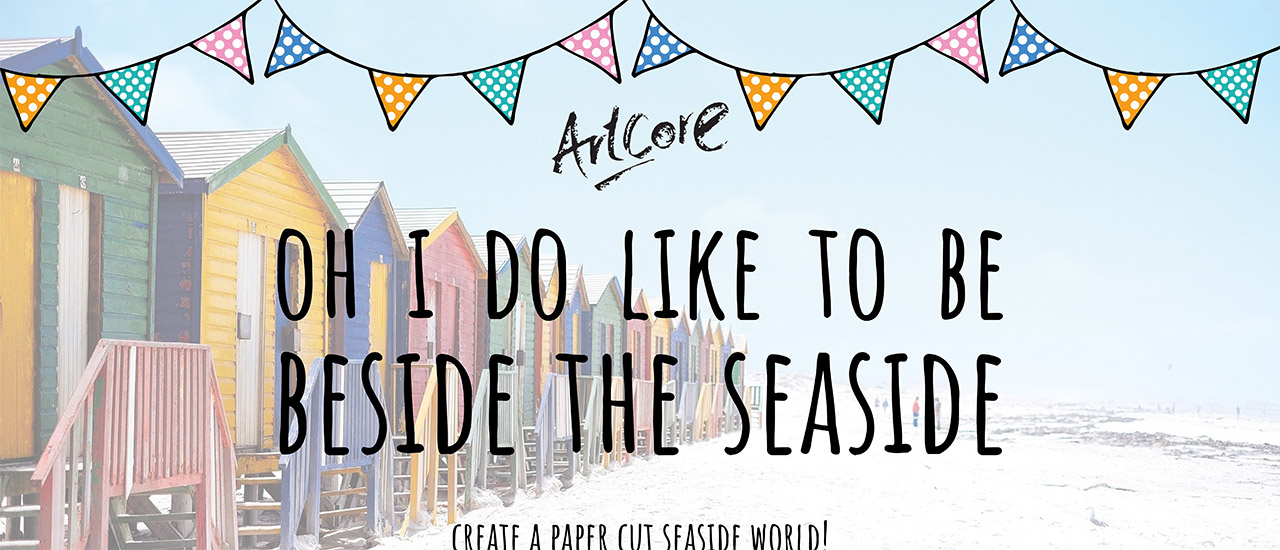 'Oh I Do Like to Be Beside the Seaside' Creating a Paper Cut Seaside World
Wednesday's 1pm-2.30pm
8th, 15th, 22nd and 29th July
Artist Alison Evans will be teaching us the art of paper cutting and creating a seaside world with things you can find around your house.
Click Here to Sign Up
---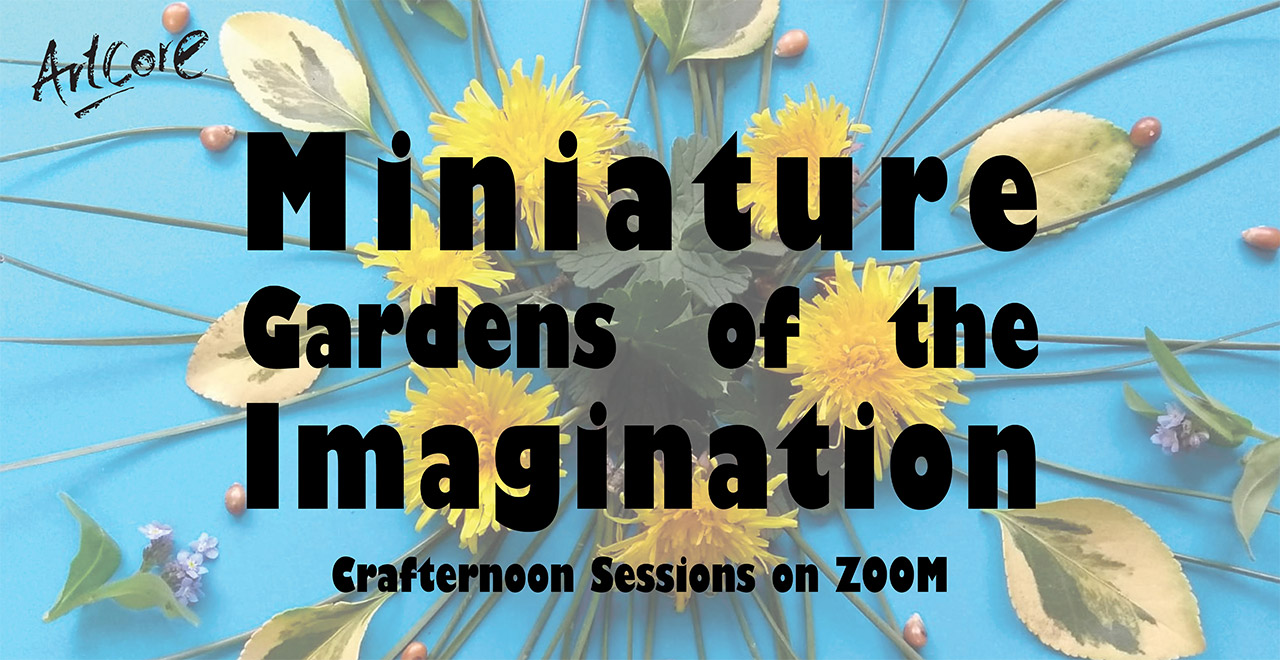 Minature Gardens of the Imagination- Natural Sculptures
Thursday's 1pm-2.30pm
9th, 16th, 23rd and 30th July
Artist Victoria Brown will be helping us to explore the natural world and create mini gardens and sculpture out of natural objects found on our walks.
Click Here to Sign Up