This Is Not A Rehearsal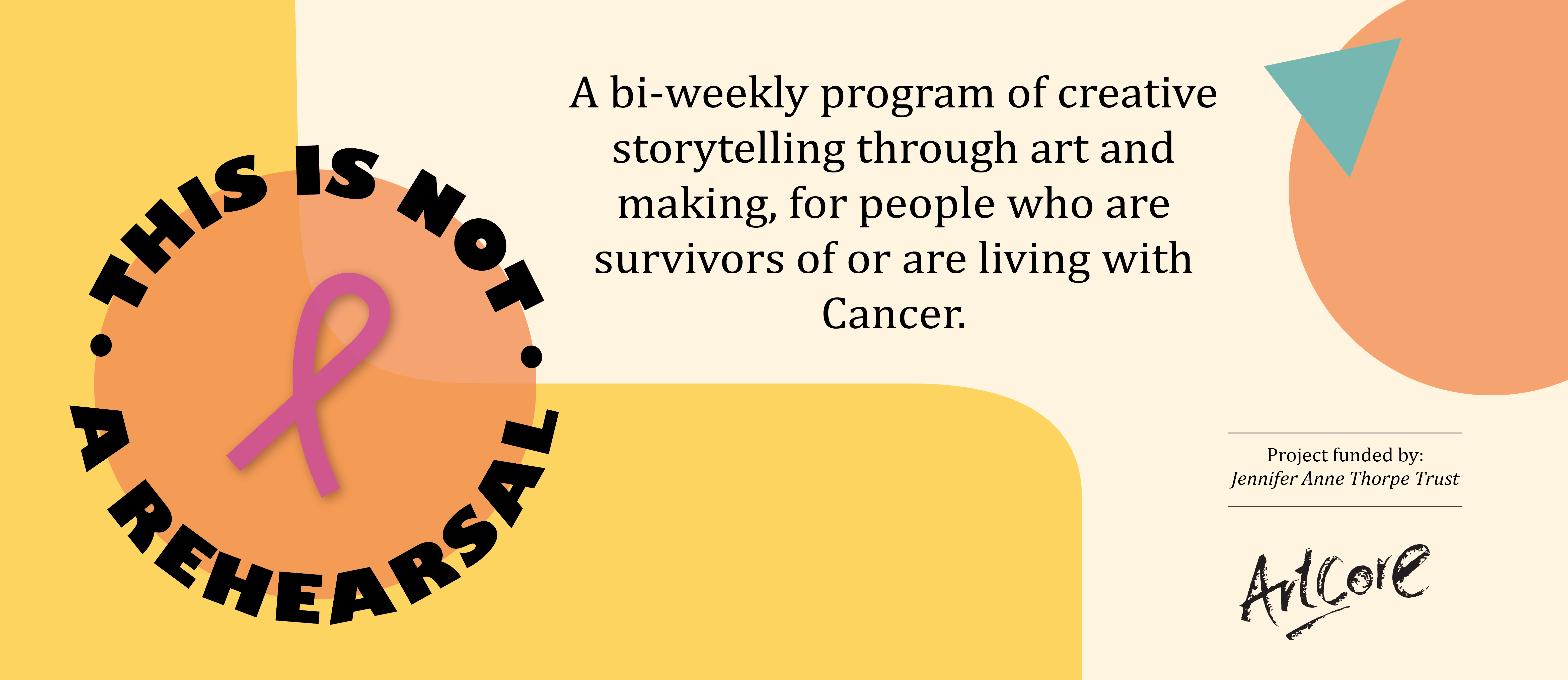 A program of creative storytelling through art and making for people who are survivors of or are living with Cancer.
Come together and experiment with a variety of creative mediums, methods and techniques for storytelling !
Learn new skills, collaborate or peruse personal projects and make new friends.
Together we will explore techniques for storytelling from dreaming, drawing, collage and prop making to puppetry and performance !
The sessions will develop a range of creative techniques that can be used to express and explore participants' personal stories – thinking creatively to share experiences you have been through on your cancer journey in constructive ways. Some may wish to create something unrelated, which ever stories you choose to explore you can work with experienced practitioners to create new worlds through creative practices.
Start Date:
7th September 2021, with bi-weekly sessions up until August 2022
Location:
Online: Through Zoom – Link received once signed up 
Offline: Artcore, 3 Charnwood Street, Derby DE1 2GT
To book:
Alternatively contact melanie@artcoreuk.com or give us a call on 01332 384 561
FREE and open to all Derby residents who are survivors of or are living with Cancer.