Table Talk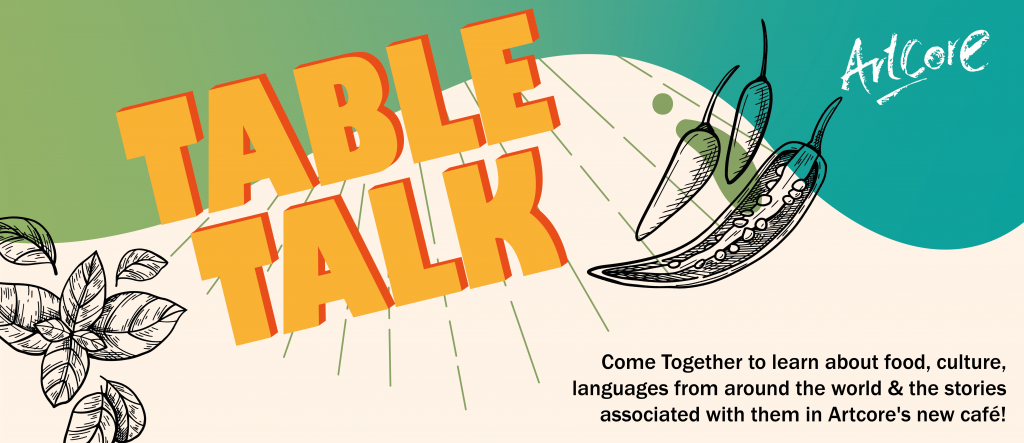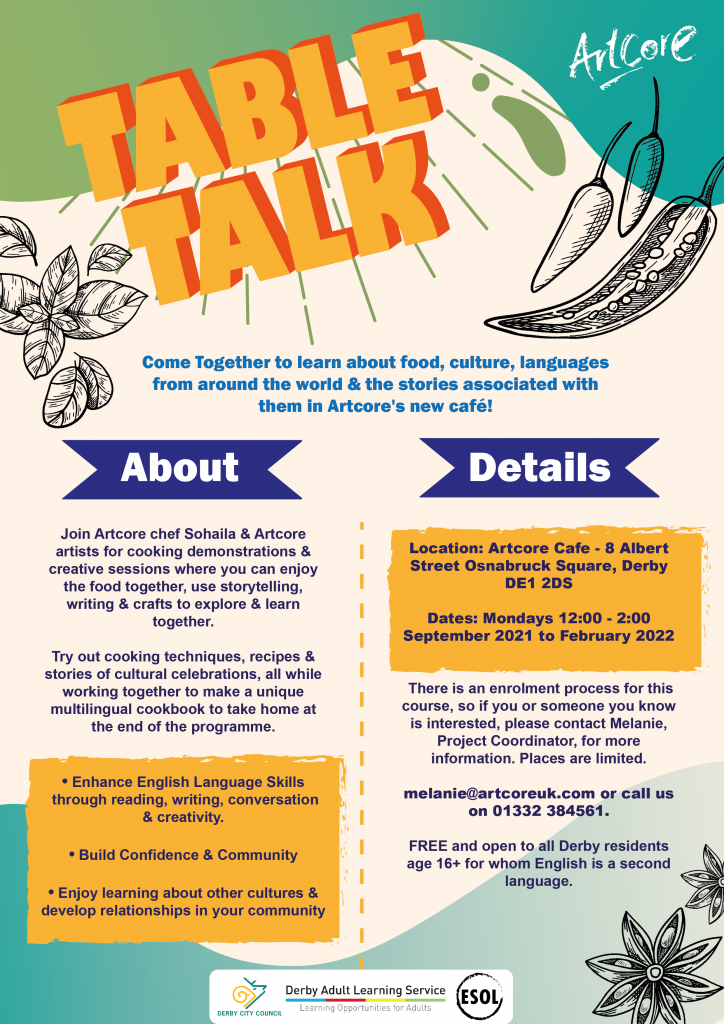 Join Artcore Artists for creative sessions where you can enjoy food together, use storytelling, writing and crafts to explore cooking techniques, recipes and stories of cultural celebrations, all while working together to make a unique multilingual cookbook to take home at the end of the programme.
Enhance English Language Skills
– Through reading, writing, conversation and creativity.
Build Confidence & Community
– Enjoy learning about other cultures, develop relationships in your community, and share your own stories with the group. Artcore is home to many groups and creative activities and invites residents to use the space as a community hub.
FREE and open to all Derby residents age 16+ For whom English is a second language.
Date:
Sessions will take place Mondays 12:00 – 2:00 from September 2021 to February 2022
Booking:
Places are limited and there is an enrolment process for this course so if you or someone you know are interested in joining please fill out an interest form: https://bit.ly/ArtcoreSessions 
For more information contact: melanie@artcoreuk.com or call us on 01332 384561.
Location:
Artcore Cafe, 8 Albert Street, Osnabruck Square, Derby DE1 2DS