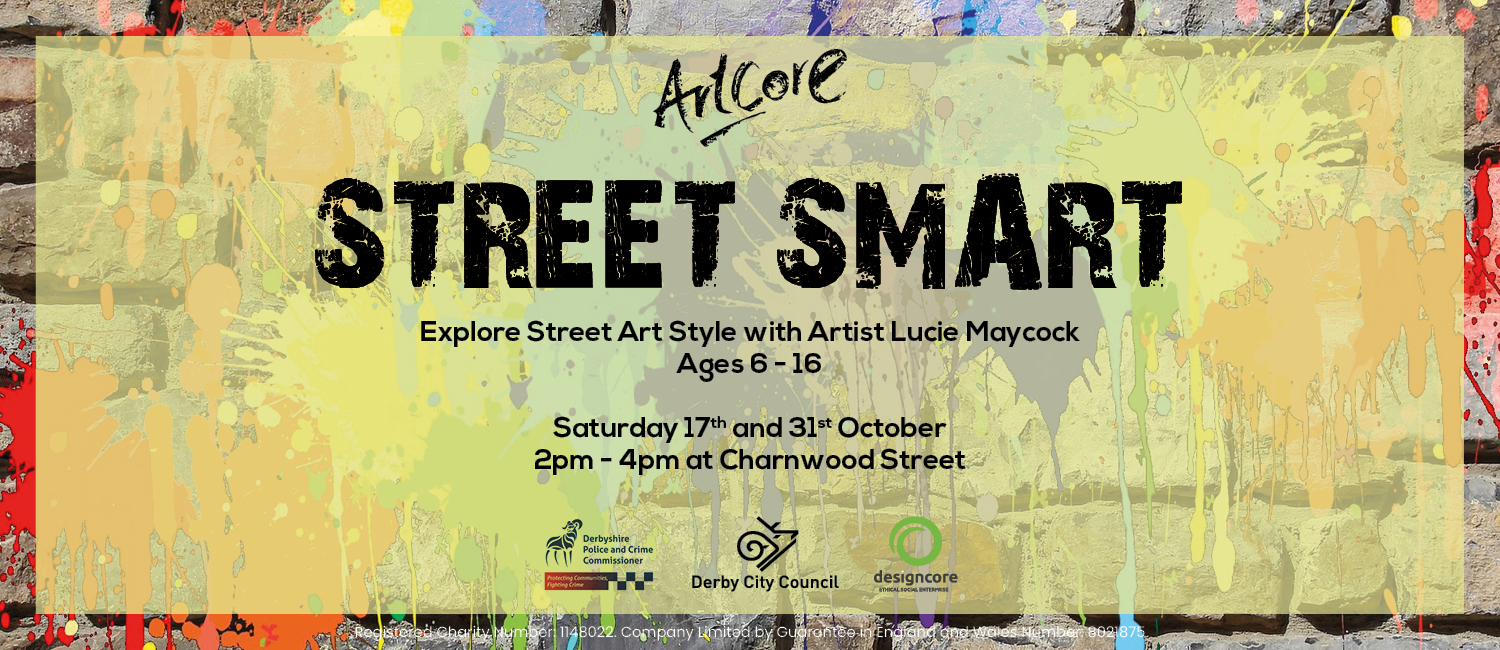 Street Smart Grafitti Wall
Saturday 17th & 31st of October
2pm – 4pm
3, Charnwood Street
Street Art Style with Lucie Maycock, ages 6 – 16
The Young people have been designing and creating vibrant panels using spray paints depicting the urban environment that represent various buildings and nature silhouettes using pre-cut stencils of buildings, abstract flowers, plants and birds.
These sessions are planned for a small group of young people to work with the artist to complete the panels and make them ready to be installed.
The finished panels will be displayed in the city for all to enjoy.
Places are limited for these sessions
To book a place please call 01332 384 561 or Email: coordinator@artcoreuk.com
You can also sign up for this course and explore all our other courses by using this link: https://forms.gle/YdhkAsskM1iVzQSr6