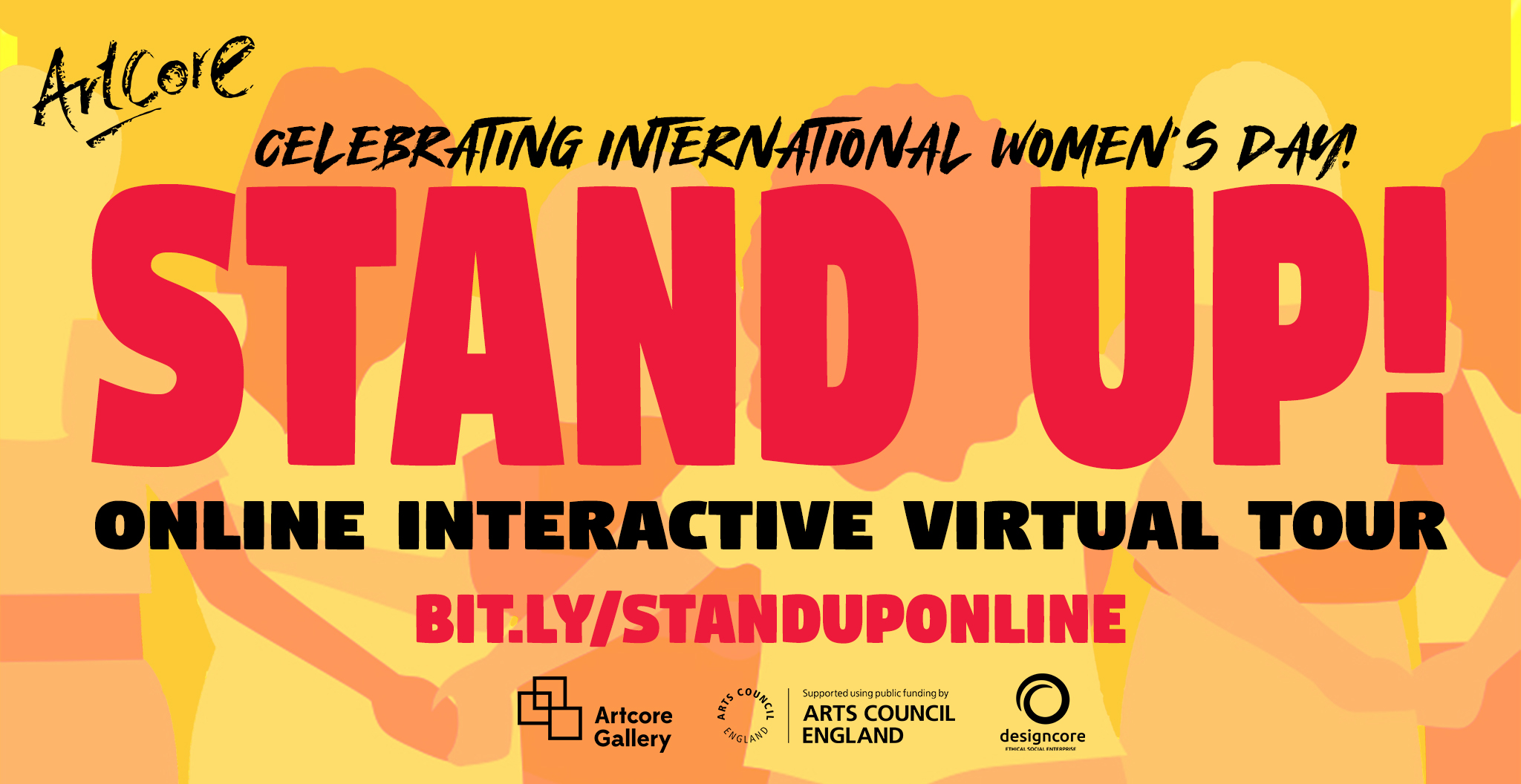 To celebrate International Women's Day, Artcore launched Stand Up! in March 2020, an exhibition featuring the work of 35 artists.
Artcore Gallery brings to you a virtual interactive tour of Stand Up! so you can view the exhibitions from your very own home!
This exhibition to mark IWD celebrates women in the arts, and their huge impact on the cultural fabric of contemporary society, giving a glimpse into the creative processes of women artists, both their own individual practices and their collective power. It is a platform for artists to re-imagine citizenship, identity and women's labour in these testing times, and in an uncertain future.
Showcasing work in a wide range of media, the work in this exhibition explores avenues including the political struggle of feminism as well as the impact of feminism on women and society. The exhibiting artists are based locally, some based nationally and even some International artists were part of our exciting line up!
Click on the link to enjoy a fun interactive virtual tour, get exploring!
http://bit.ly/standuponline