Shape Your Future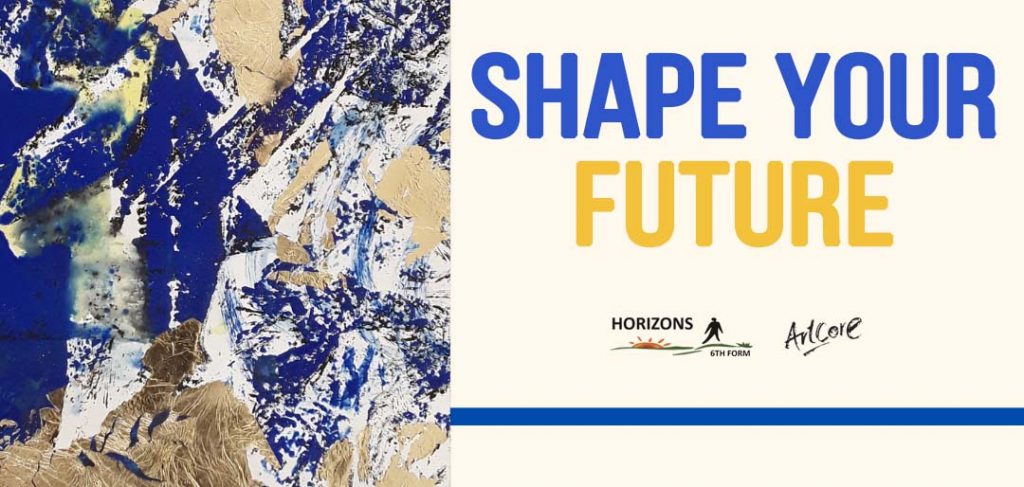 Artcore began the Shape Your Future project in September 2020 and completed 32 workshops with five students from Horizon Sixth Form leading up until June 2021.  The objective of this project was to work with different art mediums and themes to support students in creative exploration as well as learning new techniques and skills which link into the five main themes of Shape Your Future: Safety, Health and Happiness, Aspiration and Achievement, Positive Contribution and Enterprise.
PROJECT UPDATE
The project saw three artists work with the students using a variety of mediums such as painting, printing, book-making, clay work, papier-mâché and collage.  Working independently and as a team under the artists' tutorage gave the students opportunities to develop transferrable life skills as well as providing different experiences in working creatively for future career planning.
The final two weeks of the programme focused on the learners working with Artcore staff and artists to co-curate and set up an exhibition which opened on 17th June 2021 showcasing their work produced over the 30 weeks.  The students were amazing at working as a team to decide where and how their work would be displayed, to compose text panels and share reflections of their work.
The Shape Your Future Exhibition will be open on weekdays from 17th June – 8th July 2021 at Artcore Charnwood Street.  You are welcome to view their work anytime between 10am and 5pm.