Our Stories aims to bring together individuals from migrant communities in a series of free ongoing art based workshops, every Tuesday 10am-12pm.
Join artist Jane Smith to share childhood stories and fairy tales on 12th September, 19th September and 26th September and a new artist in October!
Come to Artcore and be supported to learn new creative skills, make friends and share your story over a cup of tea. To book a place email coordinator@artcoreuk.com or call 01332 384 561
Past Sessions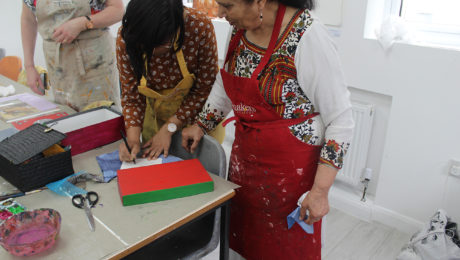 The medium of clay was used in this session as participants got to grips with it as an art medium.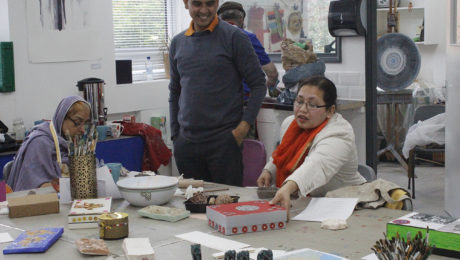 In the second session of 'Our Stories' participants were continuing to customise their memory boxes, even bringing in old photos to give the boxes new meaning.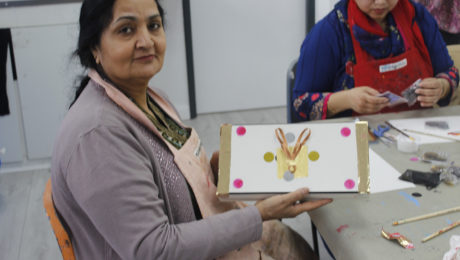 The first session of 'Our Stories' was a great chance for the participants to get to know eachother whilst decorating beginning to create and design their own memory boxes.