Power To Empower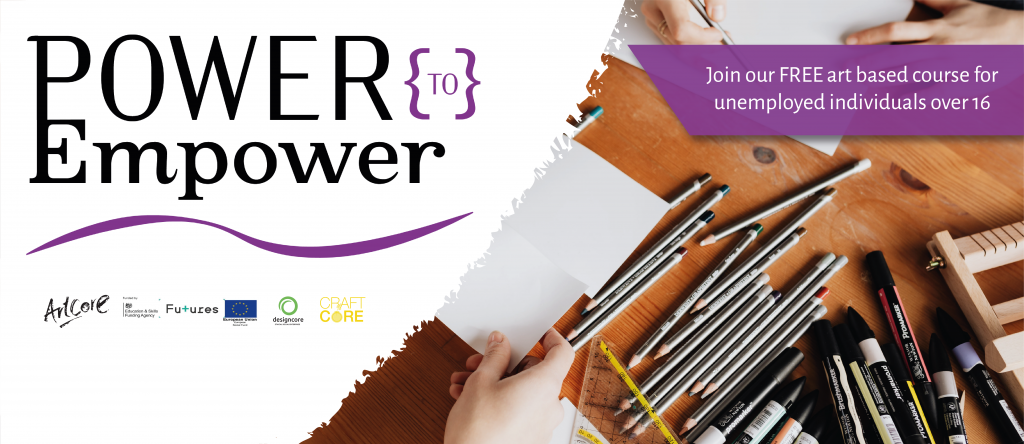 Through this course, you will learn new skills in craft-making, branding, marketing and selling the items you have created as well as practical guidance on starting your own business.
Power to Empower will provide resources to develop functional employability and digital skills as well as increased understanding in online communications and finance through workshops, training sessions and support from artists and industry professionals. It is a great opportunity to explore self employment and connect with others through art, craft and mentorship. FREE for unemployed people over 16 living in Derbyshire.
Dates:
Starting September 2021 at Artcore
Booking:
Sign up through the link here: https://bit.ly/ArtcoreSessions 
Alternatively email catriona@artcoreuk.com or call 01332 384561
Location: 
Artcore
3 Charnwood Street,
Derby DE1 2GT
Project Update 
Polymer Clay Creations with Fiona Adamson 
17th, 24th September and 1st October 2021
Introduction Session 
10th September 2021
Today we got started on our new craft course, Power to Empower, and met our new participants all in one group! Together we got to know a little bit more about the upcoming workshops with artists and what kind of masterclasses we'll be completing as we go. We even completed a good old fashioned selfie spoon icebreaker which allowed us to creatively share a little bit about ourselves without the awkwardness of introductions.  Everyone in the group was really eager to get started on the course and we are all excited for the next six months developing skills and confidence together!