Playful Storytelling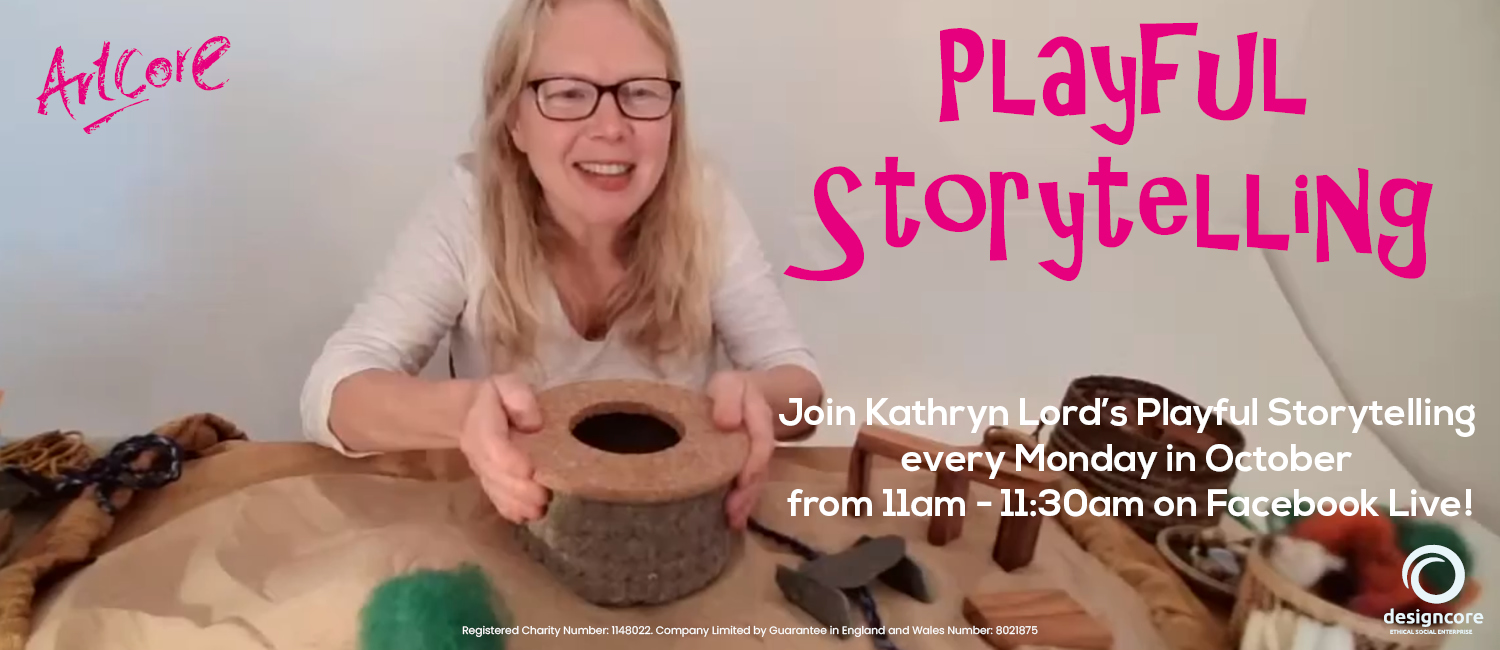 Join Kathryn Lord on Artcore's Facebook Live every Monday in October!
11:00am – 11:30am
You are invited to join us for 30 minutes playful wondering (for all ages) as we make meaning from a story.
Our creativity together may perhaps help to bring some change in our own lives…
Kathryn is a storyteller with an open, playful and creative approach. Her stories help us to see our own lives in a new way and offer hope for change.
You are invited to be curious as we play with stories.