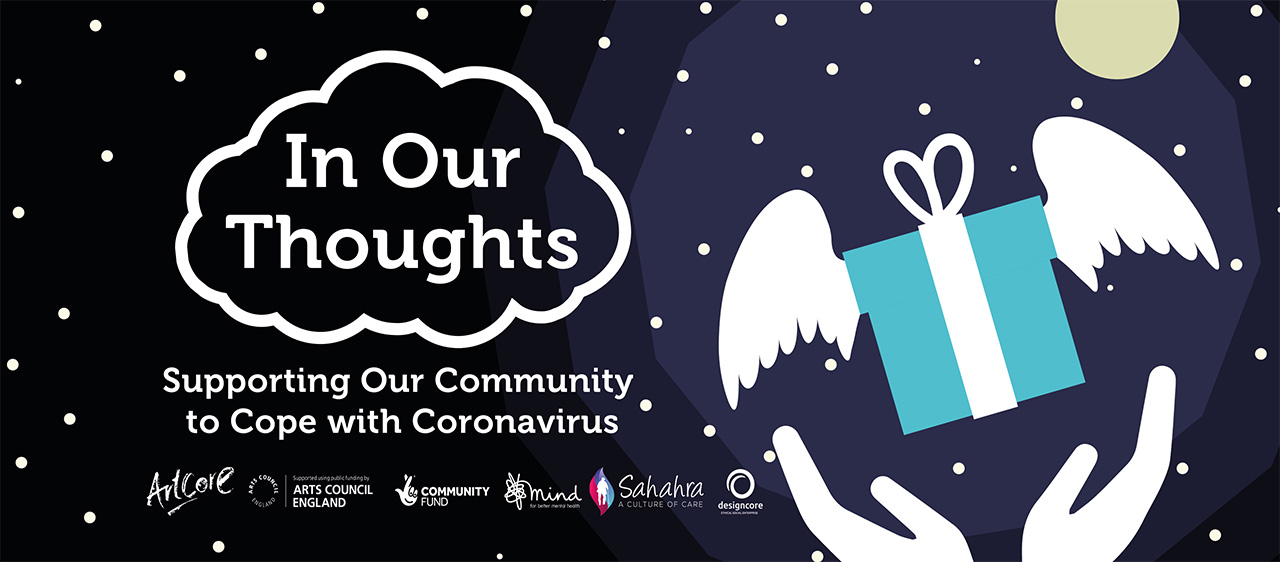 Creatively supporting our communities to cope with loss and bereavement during the Coronavirus.
The global pandemic has had a huge impact on communities in Derby and Derbyshire, In Our Thoughts is a yearlong project supported by the mental health charity MIND. A partnership initiated by Artcore and Sahahra to support our communities to cope with Coronavirus.
Over the year we will be distributing 'In Our Thoughts' Memories packs to people who have experienced loss as a result of the pandemic and encouraging community members to contribute in creating a memorial. Creatively sharing their thoughts and memories of the loved ones they have lost, to form a part of a virtual memorial and culminate into a showcase in 2021. There will be bi weekly surgeries and activities online and onsite to encourage and support members with their mental health during these uncertain times.
If you have been bereaved during this time of COVID lockdown and would like to be supported to make a creative memorial, sign up here:
https://forms.gle/J83WaU2LyK1Q9FB68
If you are a community organisation who would like to refer an individual/family to be supported to make a creative memorial,sign up here
(Please get consent from the individual/family before sharing their details with us)
https://forms.gle/j3srnySpGc9svhA96
If you would like to volunteering to support this project sign Up here
https://forms.gle/MCdwudJh9jtYZ4dz6
Bi Weekly Art Support Dates