This September is portrait month! We have a fantastic lineup of Saturday activities on ZOOM
Creative Selfies – 4 Ways to Make a portrait
Saturdays in September on ZOOM – 2pm – 3.30pm
Children aged 6 – 16 years old
Saturday 5th September – Frida Kahlo Style! – Ray Gumbley
Saturday 12th September – Picasso Style! – Marie Hegarty
Saturday 19th September – Andy Warhol Style! – Nicki Dennett
Saturday 26th September – Banksy Style! – Lucie Maycock
Our 4 talented artists will teach you how to recreate a portrait in 4 different styles! Places are limited so sign up soon!
Click here to Signup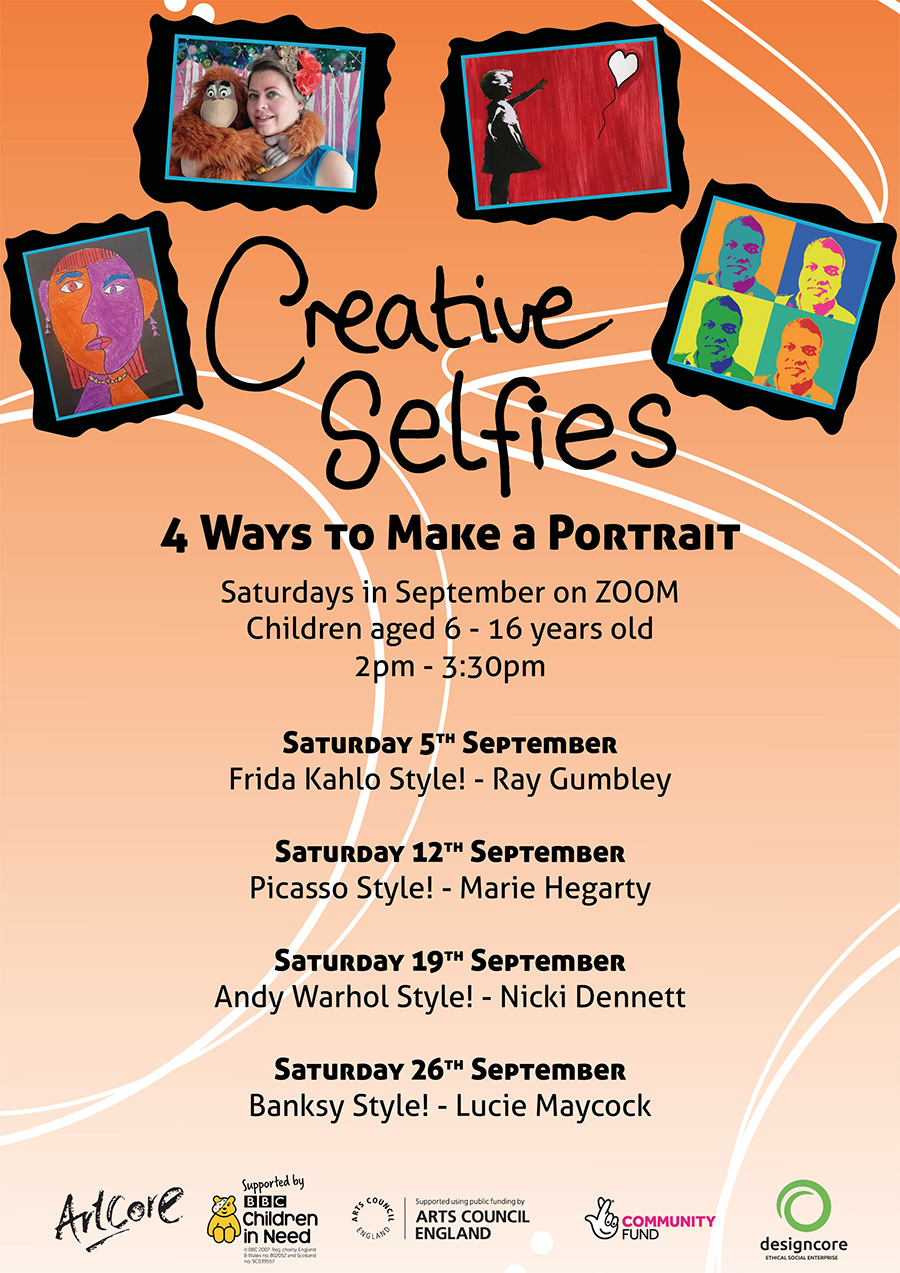 ---
PAST SESSIONS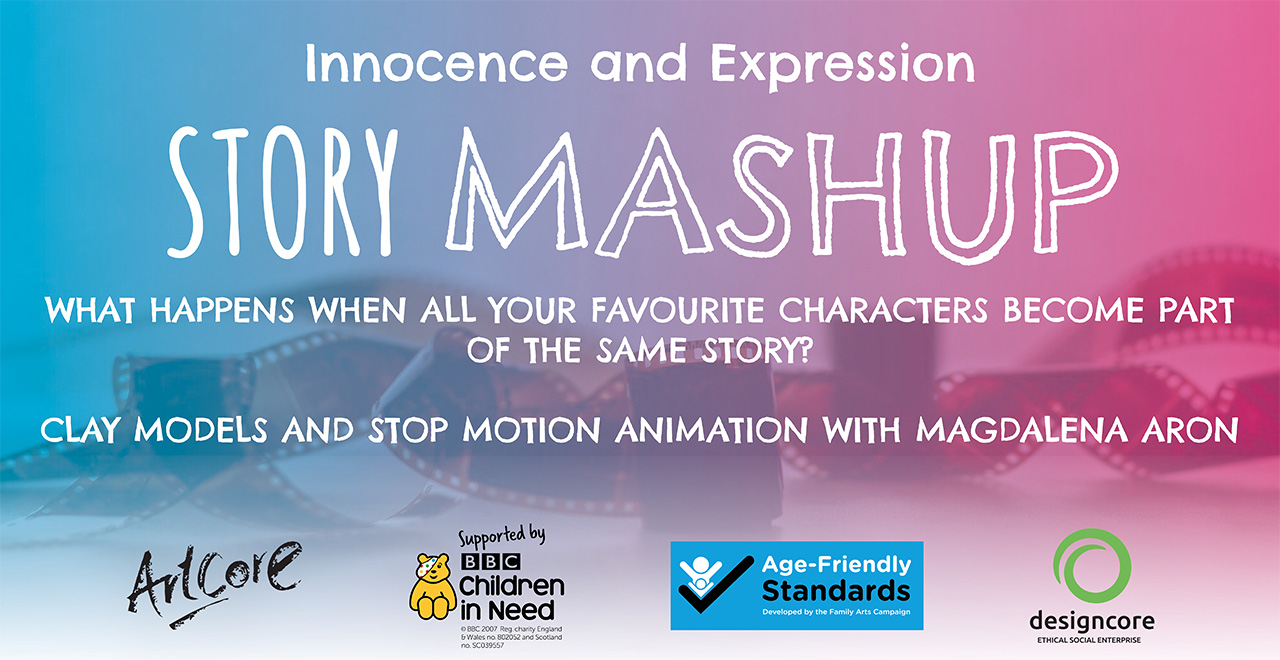 Innocence and Expression
Saturdays 18th July, 25th July, 1st August, 8th August, 15th August and 22nd August 2pm-3.30pm
Story Mashup – What happens when all your favourite characters become part of the same story?
Join Magdalena Aron over six weeks on ZOOM video for interactive art sessions. Learn how to create story boards, clay models and make a stop motion animations in these fun and playful sessions.
This course is for 6-16 year olds
Click here to Signup