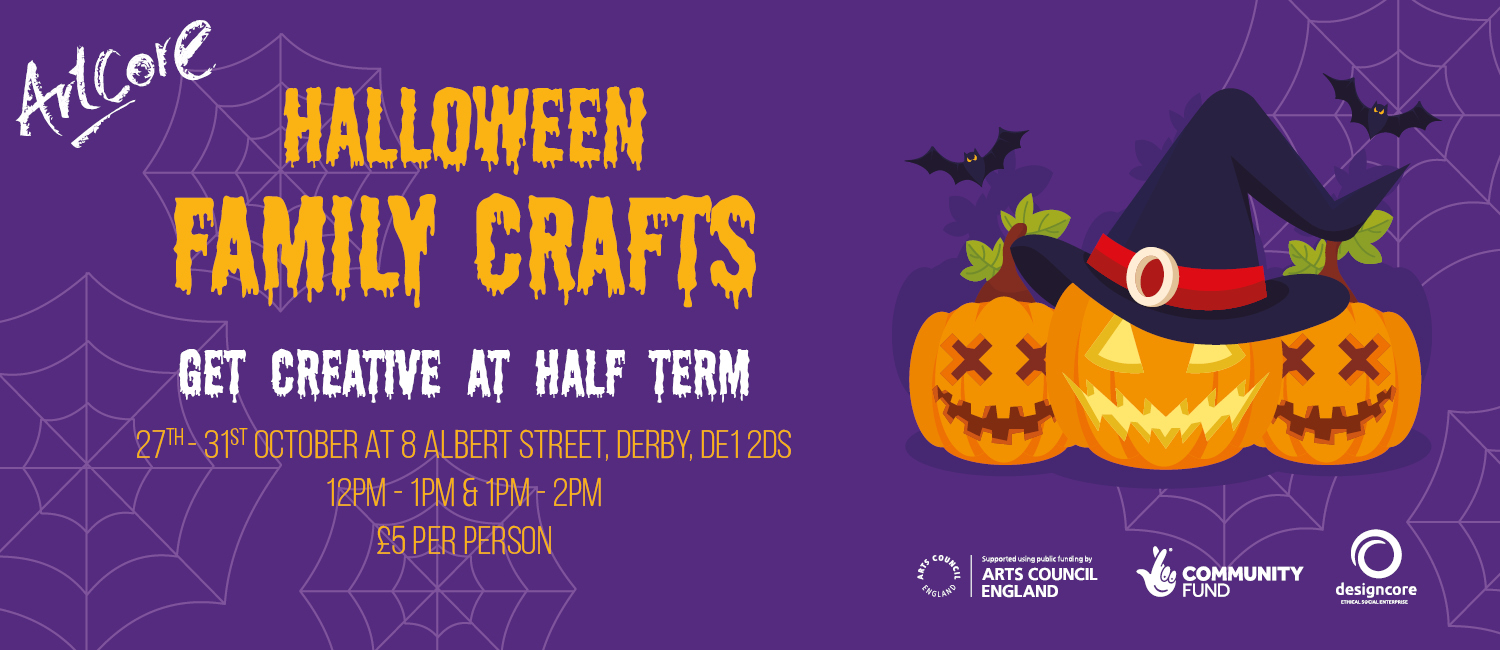 Get Creative this Half Term
Come and join us at Artcore for some family fun and create some spooky paper crafts this Halloween!
27th – 31st of October at 8 Albert street, Derby, DE1 2DS
12pm – 1pm & 1pm – 2pm
£5 per person
Booking is essential. Limited spaces are available.
To book your place, email: craftcore@artcoreuk.com or call: 01332 366 623