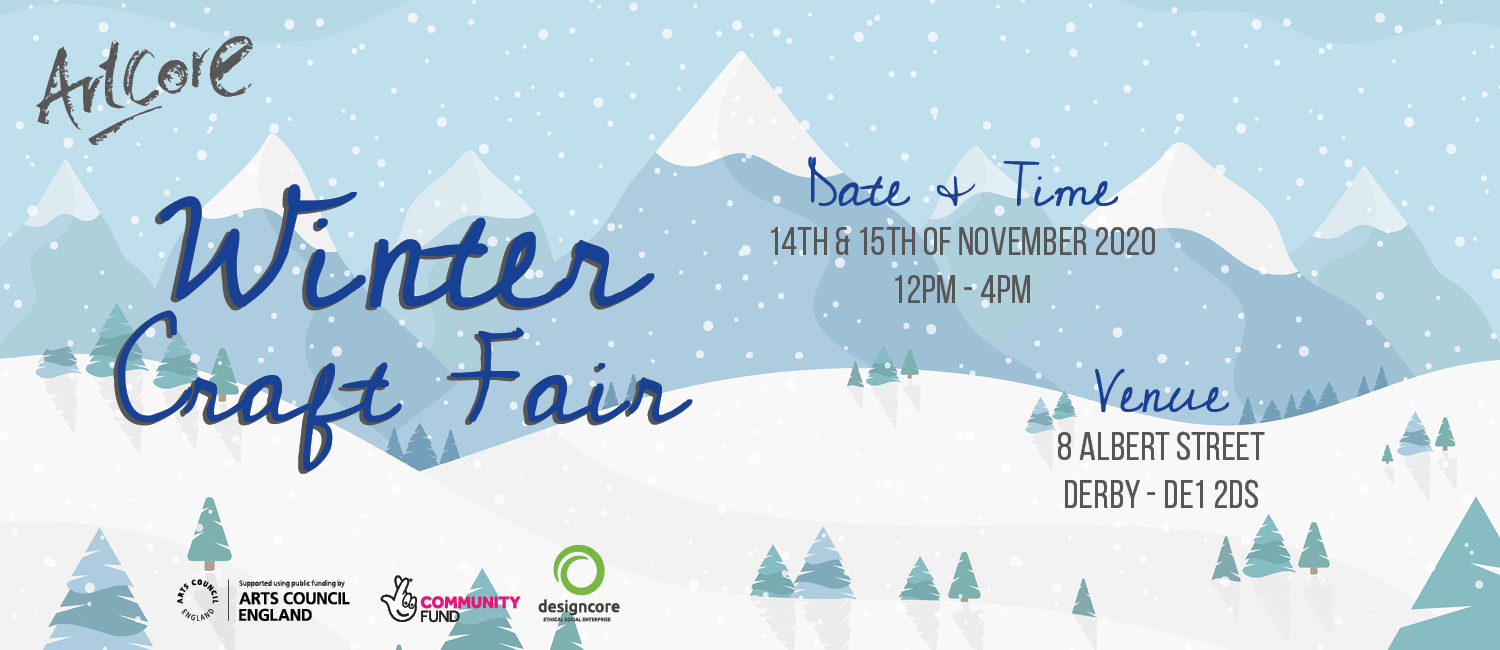 On the 14th-15th November we are hosting a Winter Crafts Fair where local artists will have the opportunity to sell their products and showcase their work to the public. We want to highlight the fabulous works that are being produced locally and what better way to do this than a wintery, festive craft fair!

The craft fair will run from 12-4pm and artists will pay £20 for their table (everything an artist makes in a day is theirs, Artcore will take no commission).

There is the option to book for both days and if you would like to do this and leave your goods on site overnight, we can try and facilitate this.

If you would like to book a table at the craft fair, please do get in touch by emailing emily@artcoreuk.com or Call 01332 384 561.