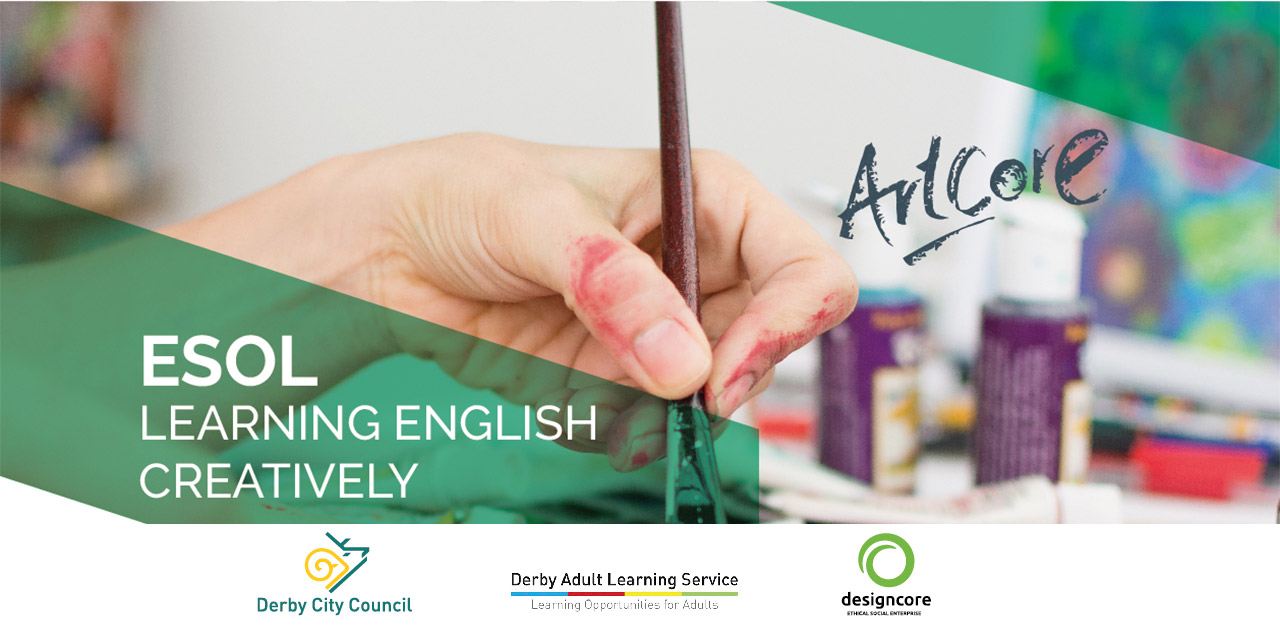 ESOL Learning English Creatively!
Creative Arts and Crafts Sessions
Wednesday 7th,14th,21st,28th October
10:30a.m-12:30noon at Artcore, Charnwood Street
We can have 5 learners on site and 8 participating via Zoom.
Material packs will be available to be collected from Charnwood Street if people would like to access the sessions at home via Zoom. Materials will be provided onsite for each individual learner.
Improve learner's self confidence by building their self esteem and feelings of self worth by having a sense of place and feeling of belonging in connection with Artcore and in the community in which they live.
Outcome: Improving English skills via reading, writing, speaking and listening.
Create employability status for learners, we will also be able to provide a character reference.
The sessions topics will include everyday things that individuals can identify and share a sense of belonging in relation to food, family and culture. This will be explored through the arts and creative process. Sessions will be delivered by facilitators in person and by learners using tablets/laptops to access our online creative videos.
To book a place please call 01332 384 561 or Email: coordinator@artcoreuk.com
You can also sign up for this course and explore all our other courses by using this link: https://forms.gle/YdhkAsskM1iVzQSr6