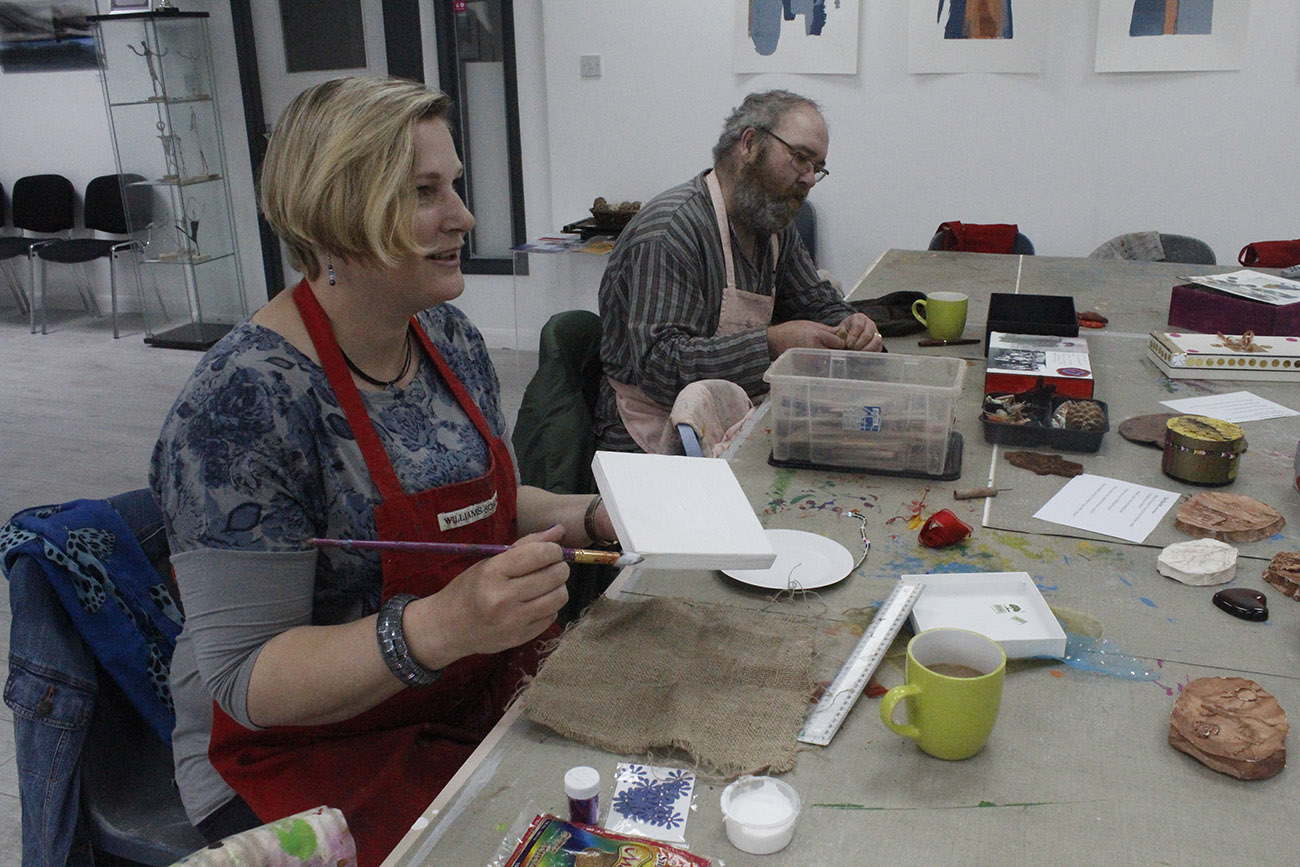 Our Stories was very creative with each participant working hard to design their memory boxes and fill them with items of inspiration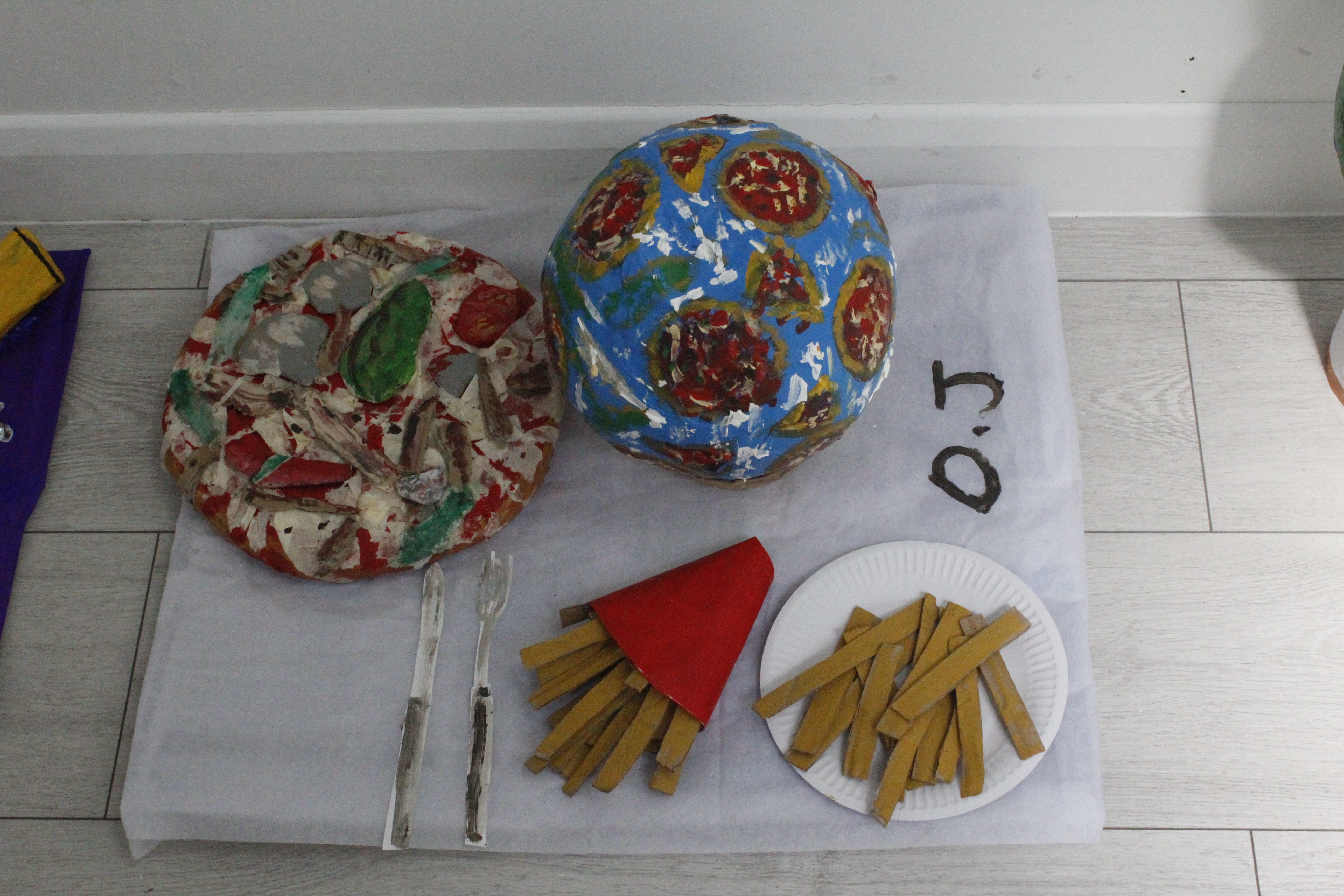 Joys of Creation was great yesterday! Participants completed their food inspired paper mache works. It was artist Alison Solomon's 6th and final session. There will be a new artist leading next weeks session
The medium of clay was used in this session as participants got to grips with it as an art medium.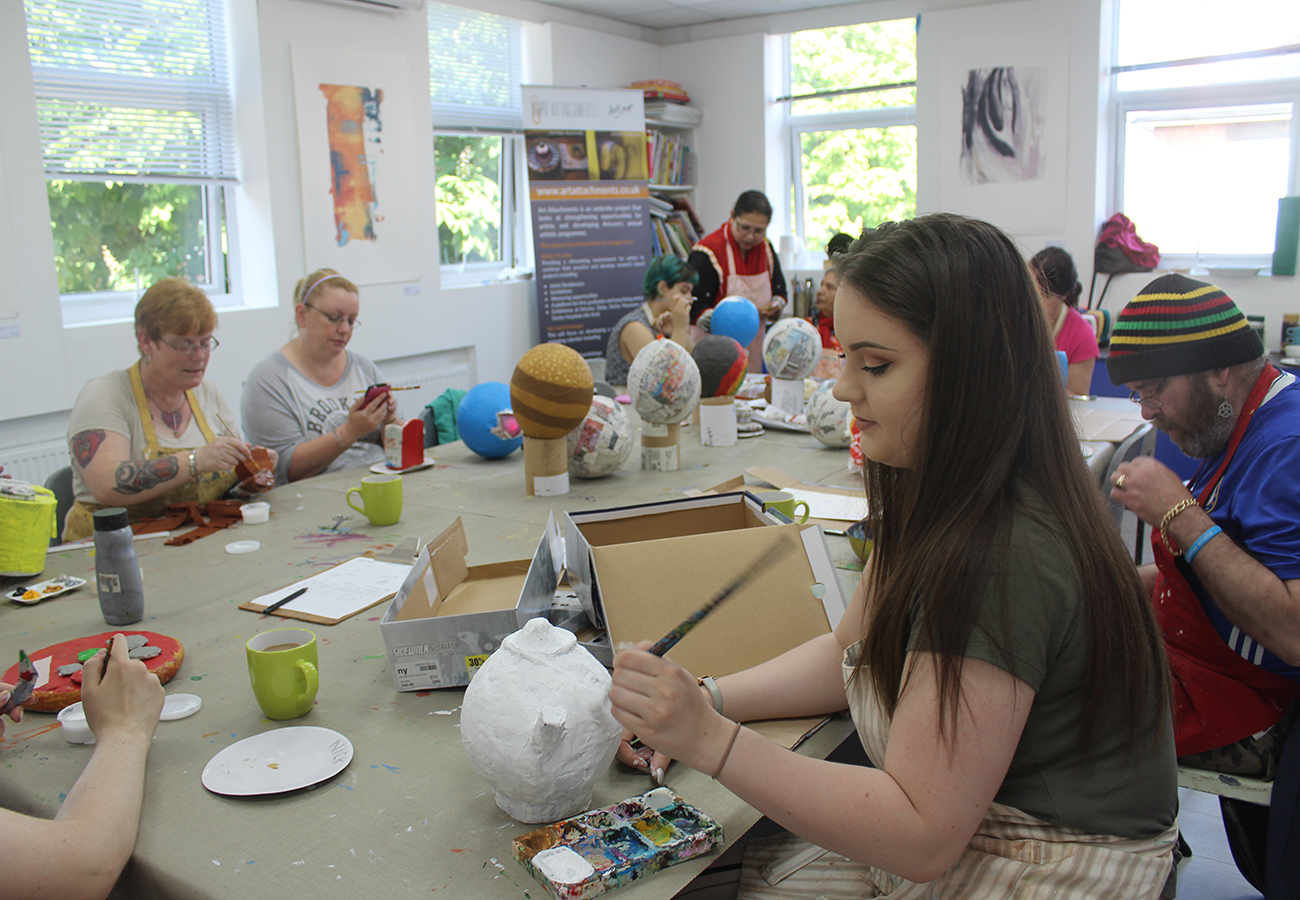 The participants were putting some excellent decoration to their paper mache creations. There was even a minion design from the film 'Despicable me'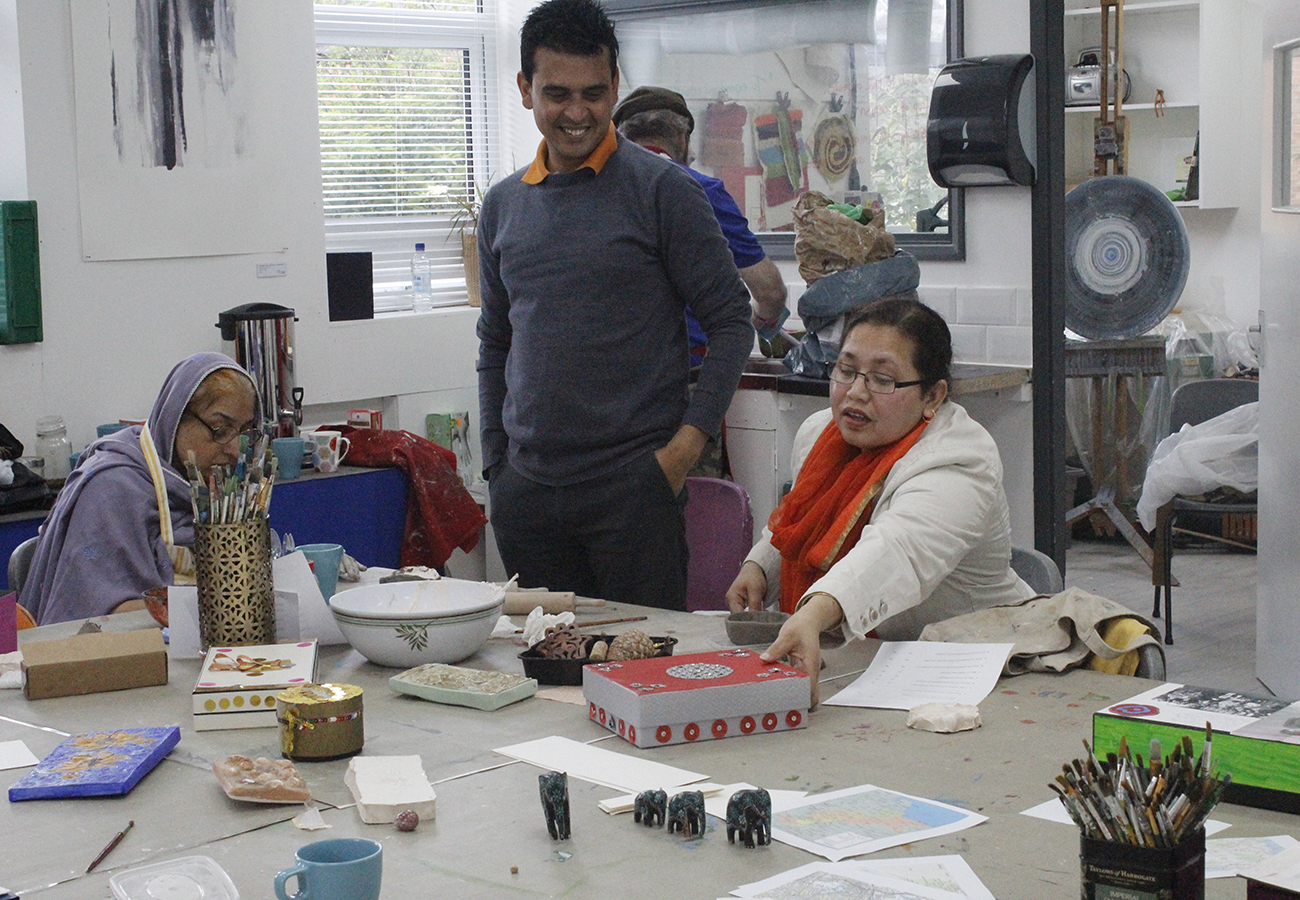 In the second session of 'Our Stories' participants were continuing to customise their memory boxes, even bringing in old photos to give the boxes new meaning.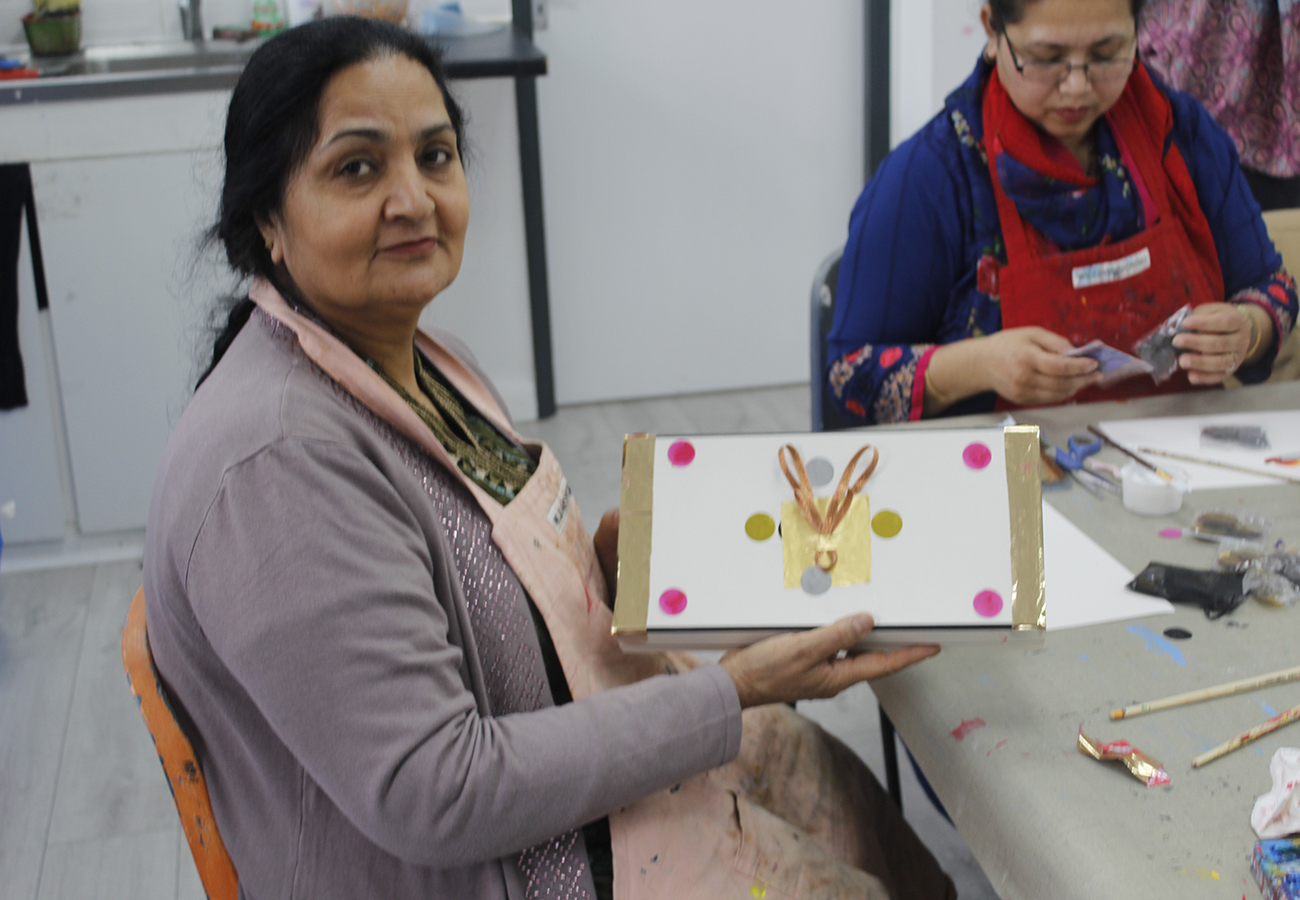 The first session of 'Our Stories' was a great chance for the participants to get to know eachother whilst decorating beginning to create and design their own memory boxes.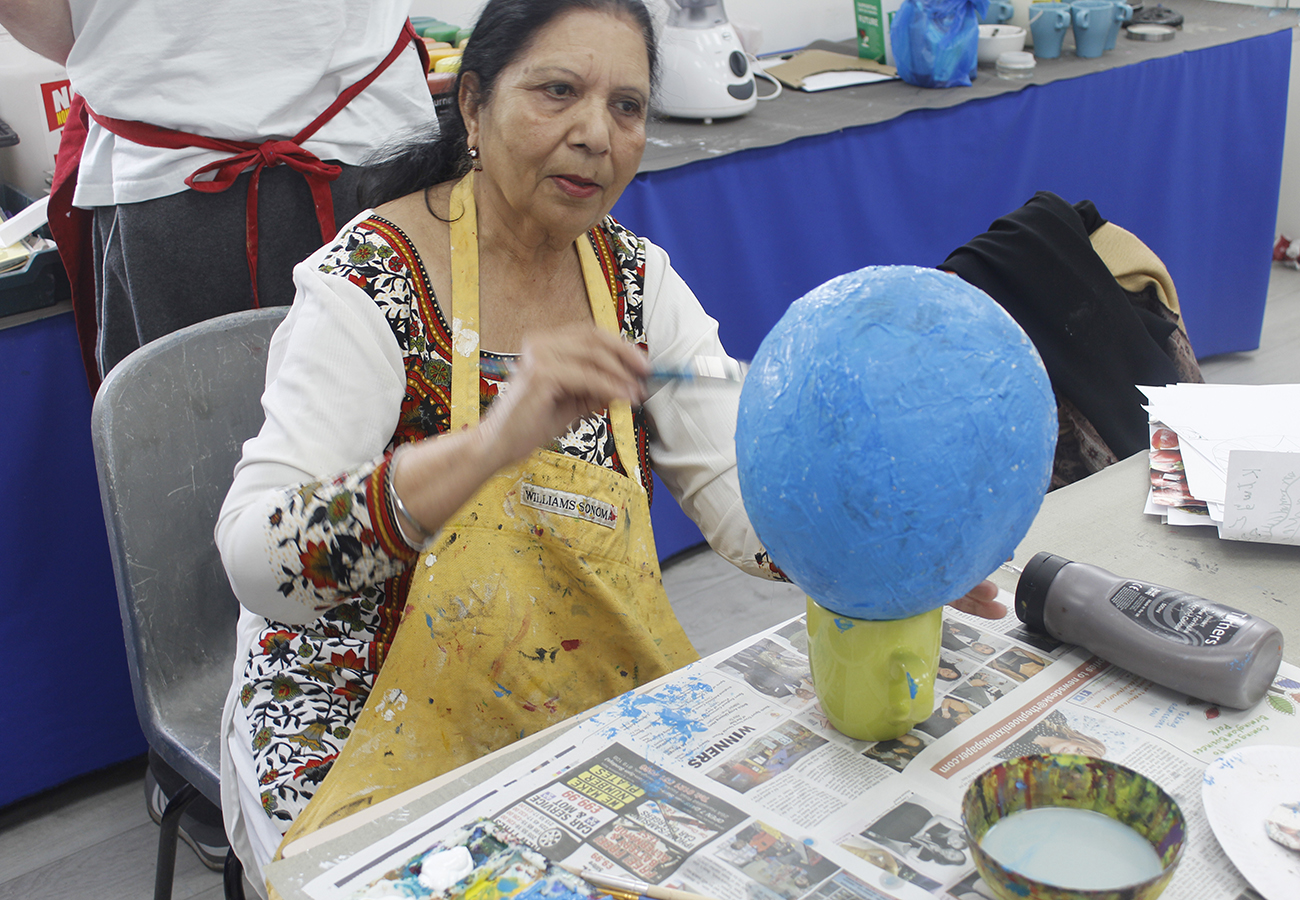 The participants continued to add more to their paper mache globes. They also got the chance to paint them in order to begin decorating them in the next session.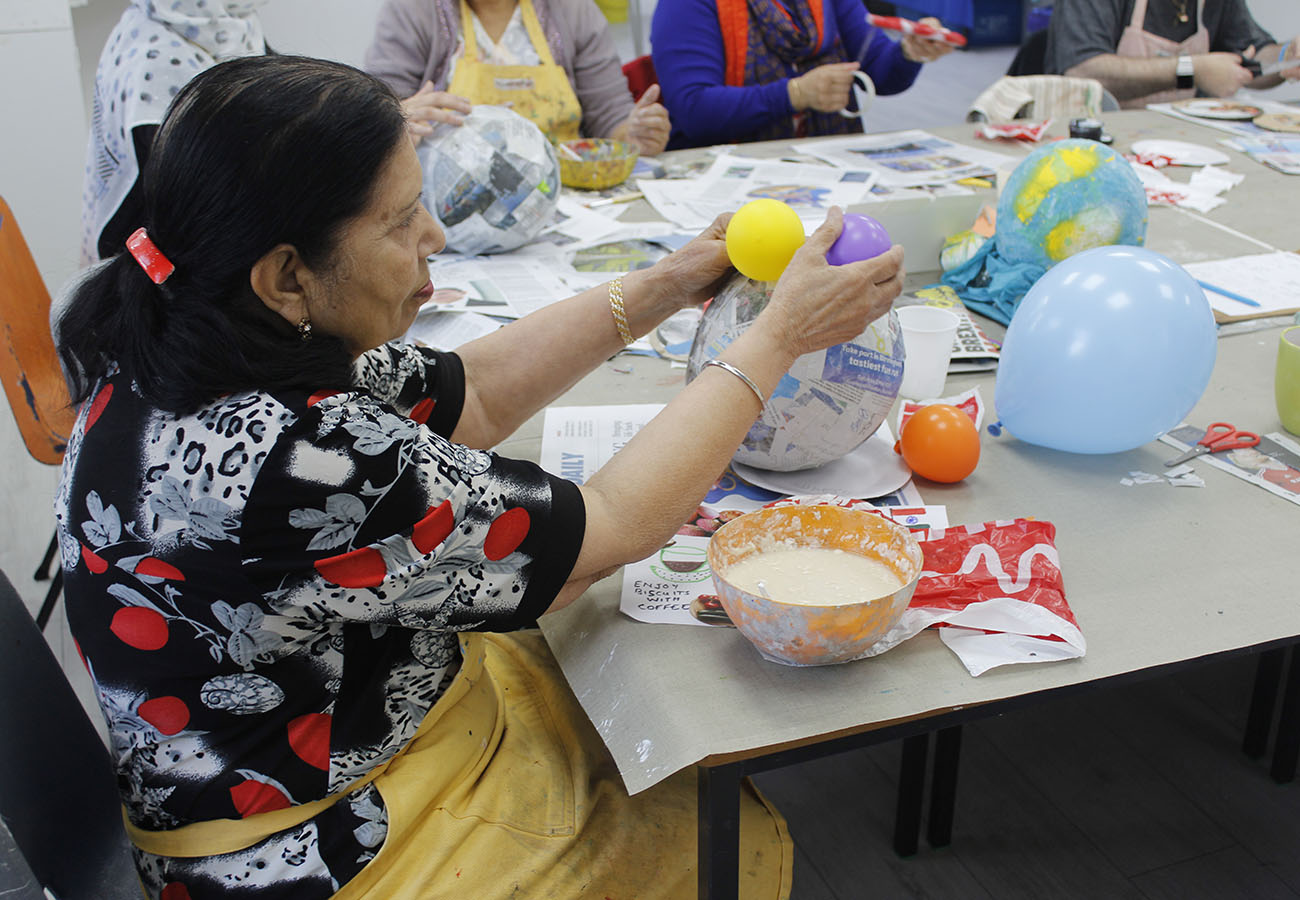 Participants were finishing doing their paper mache for their globe designs in preparation for the decoration stage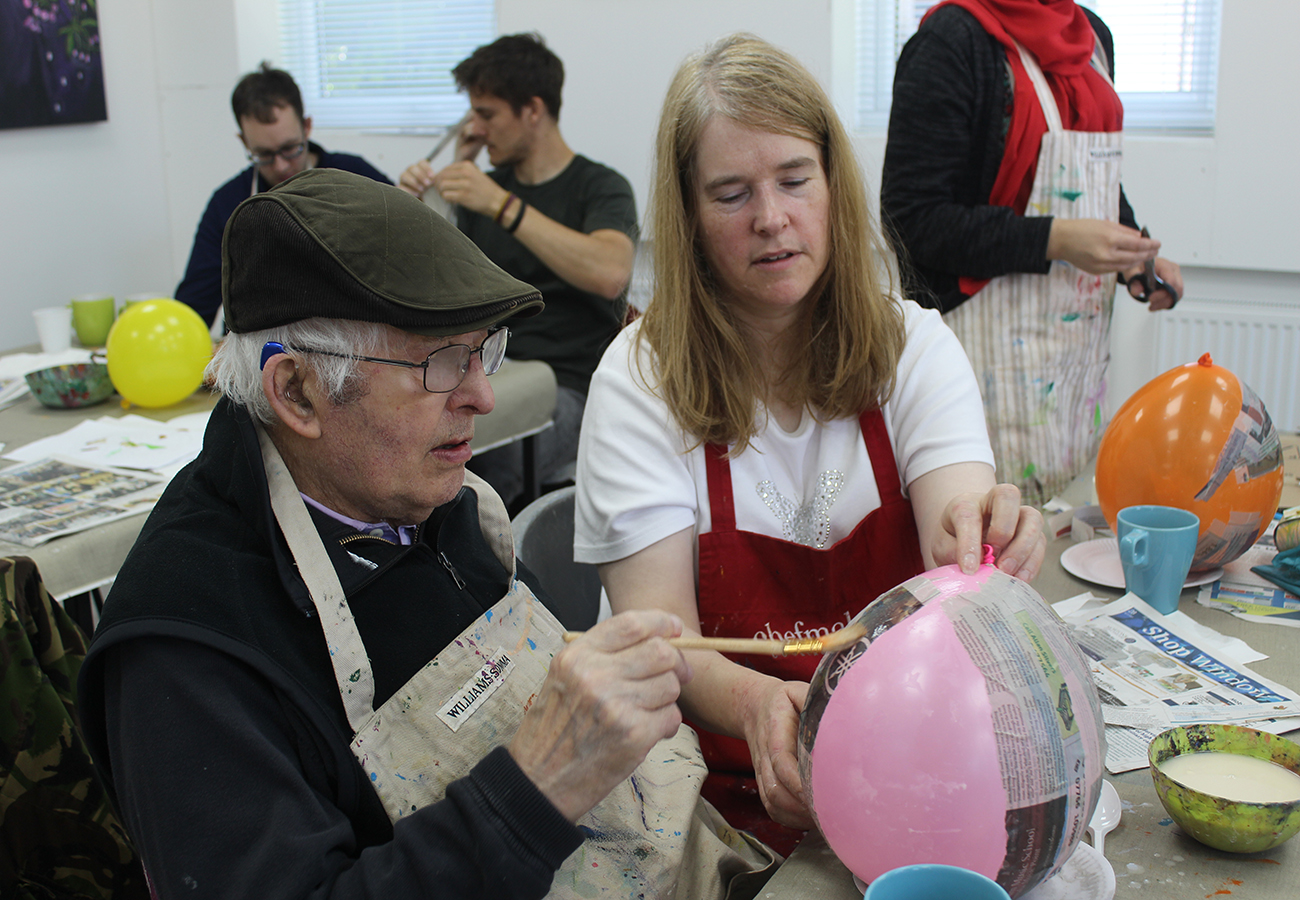 The class were preparing their paper mache artworks for decoration for the following week. They will be decorating these with their own unique ideas of designs
In the Alison Solomon's first session, participants were tasked with creating artworks based around their favourite foods using pages from magazines for decoration. The topic of food really brought everyone together.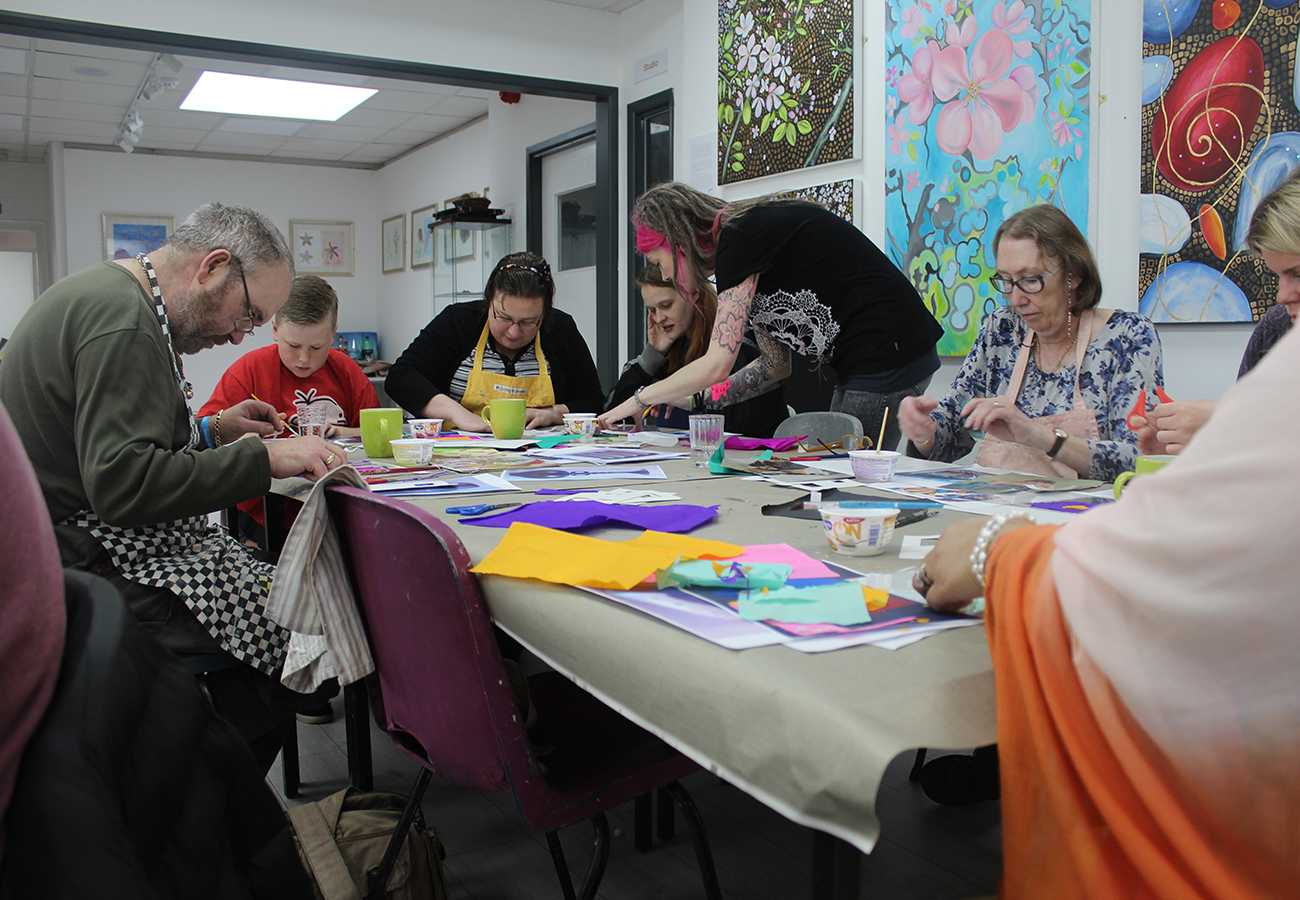 The class of Joys of Creation got stuck in with creating their own designs on transparent sheets. They had a selection of materials available to use to construct their own artwork.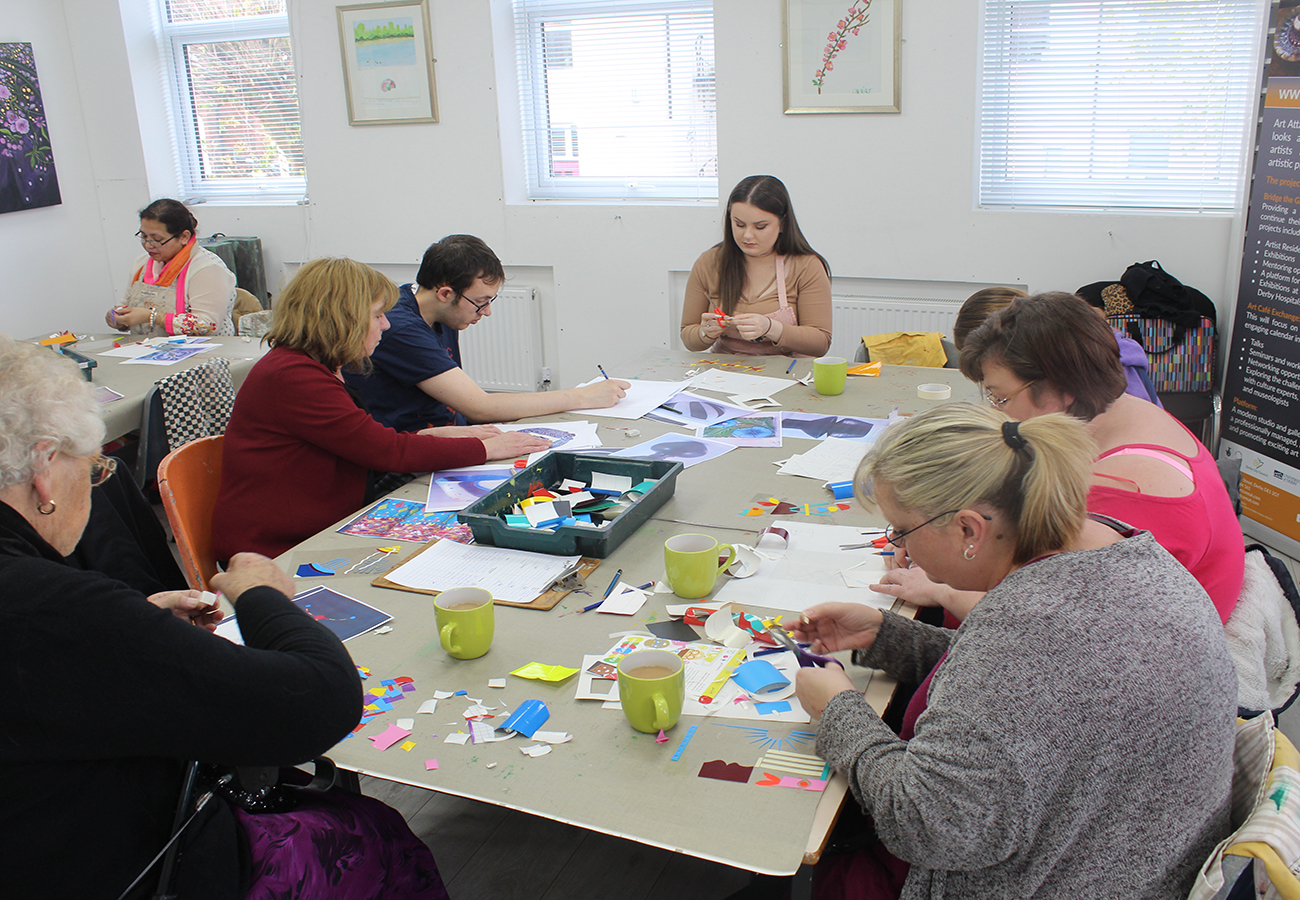 In this workshop for Joys of Creation, a range of images and photos of objects were displayed. Participants either drew their own interpretation of the pictures or create their own art using ideas from the images.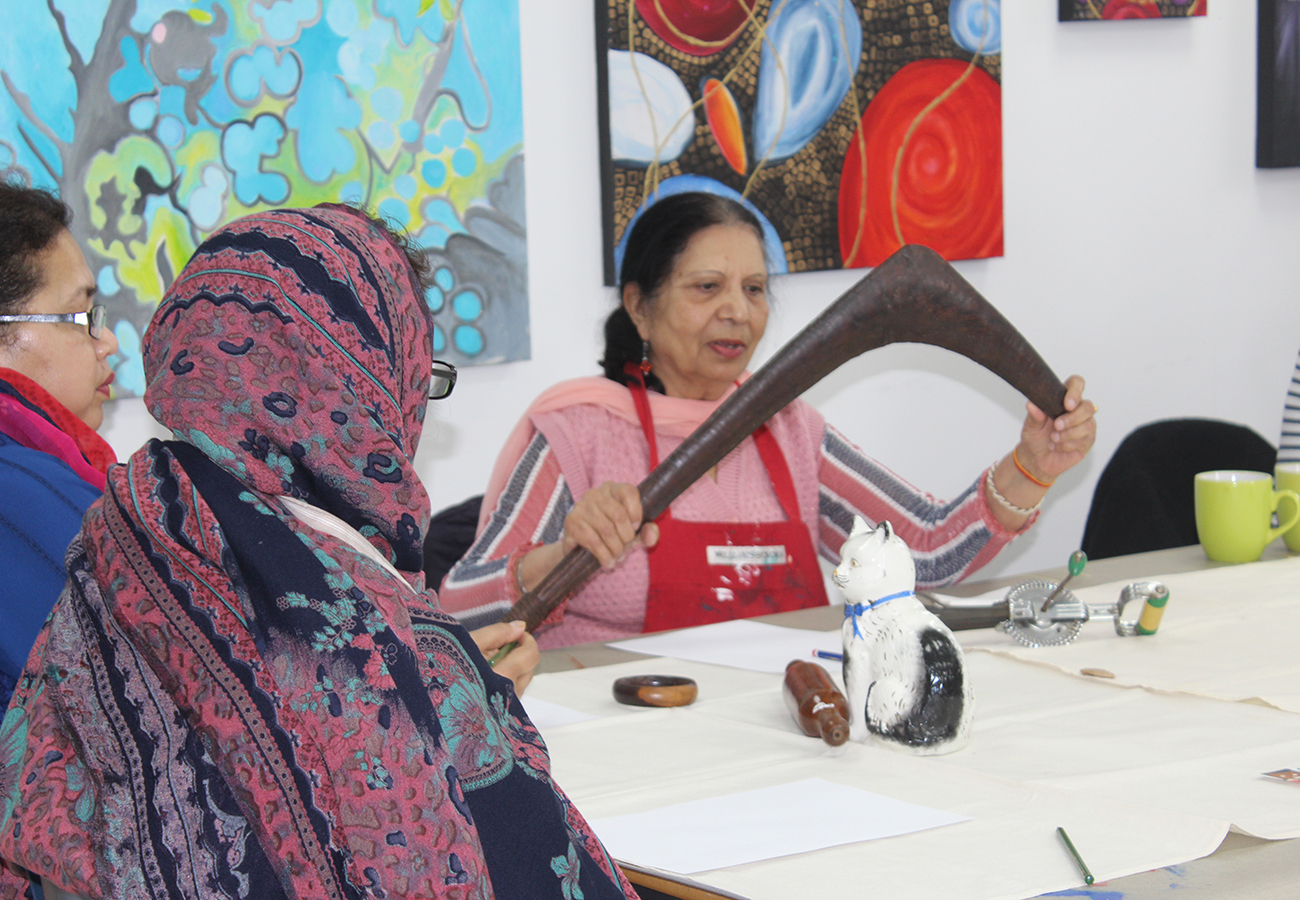 In this session, artifacts were brought in from Access Artefacts enabling them to derive inspiration and creative ideas for their art pieces. The artifacts involved a range of intriguing objects of different shapes and sizes each with their own story to tell.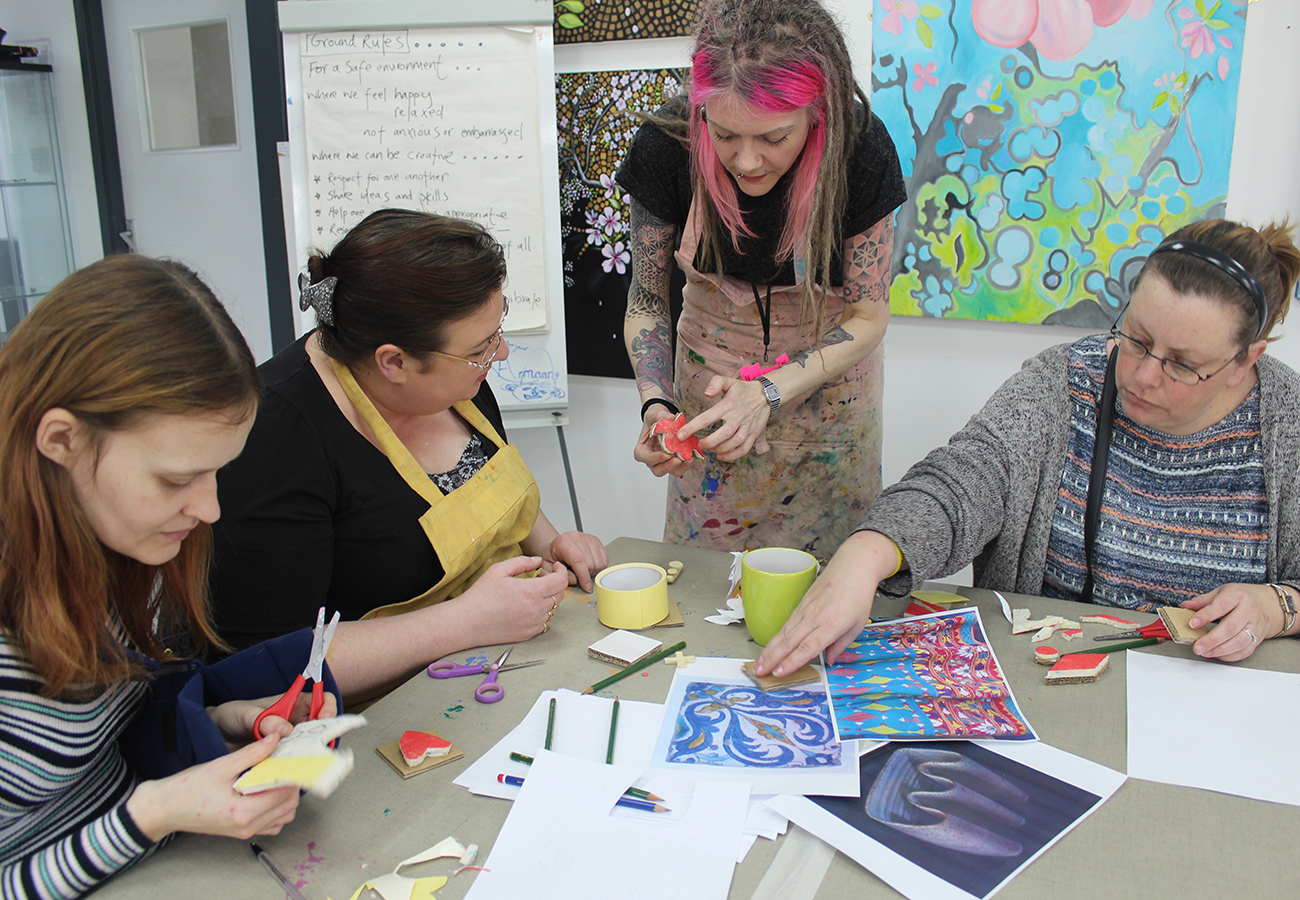 The first session led by artist Helen Jackson involved participants creating their own unique patterns with the medium of block printing