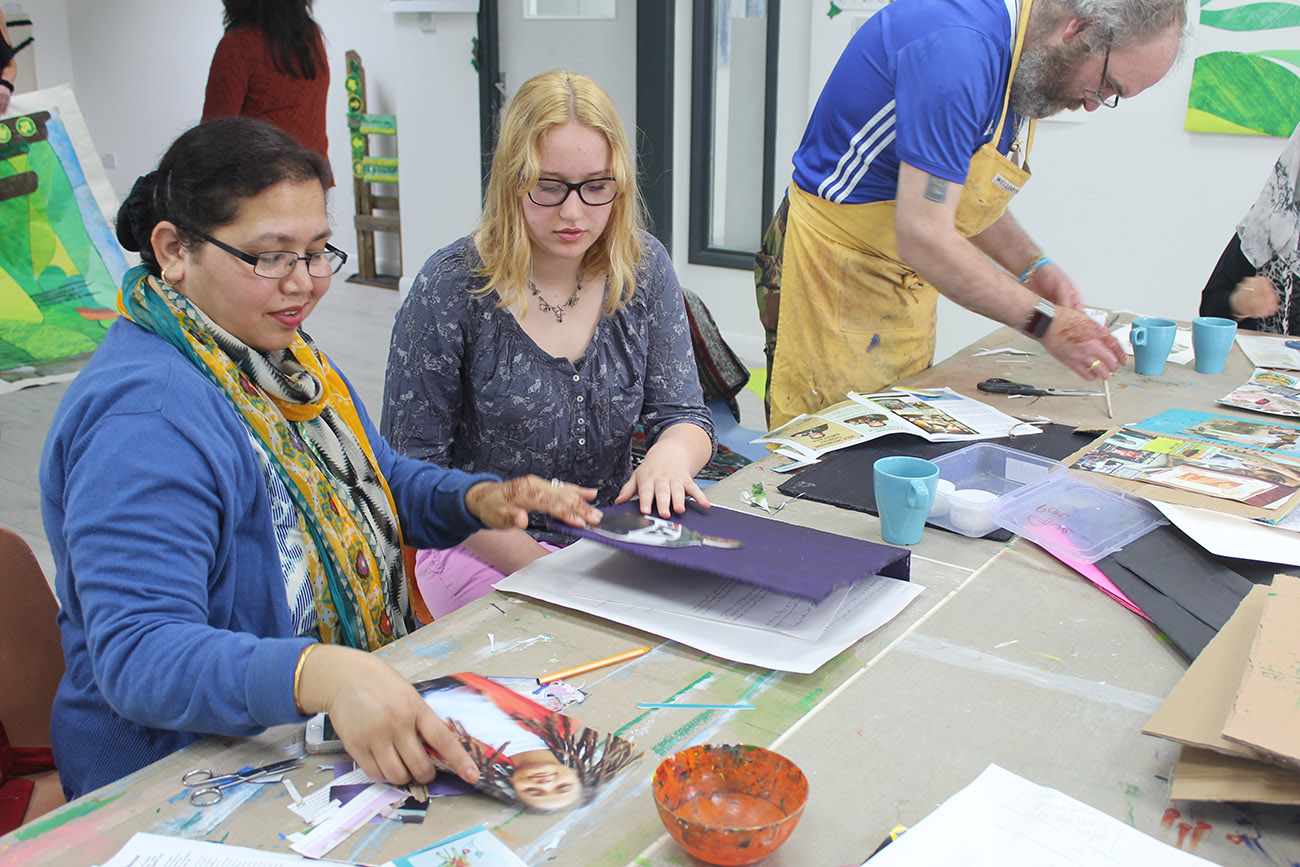 Everybody was excited in this 'Our Stories' session as they were creating their own personal story books which related to their best memories. These books were personalised by each individual using a variety of paints to create a colourful front and back cover to their booklets. In the following sessions participants will be drawing from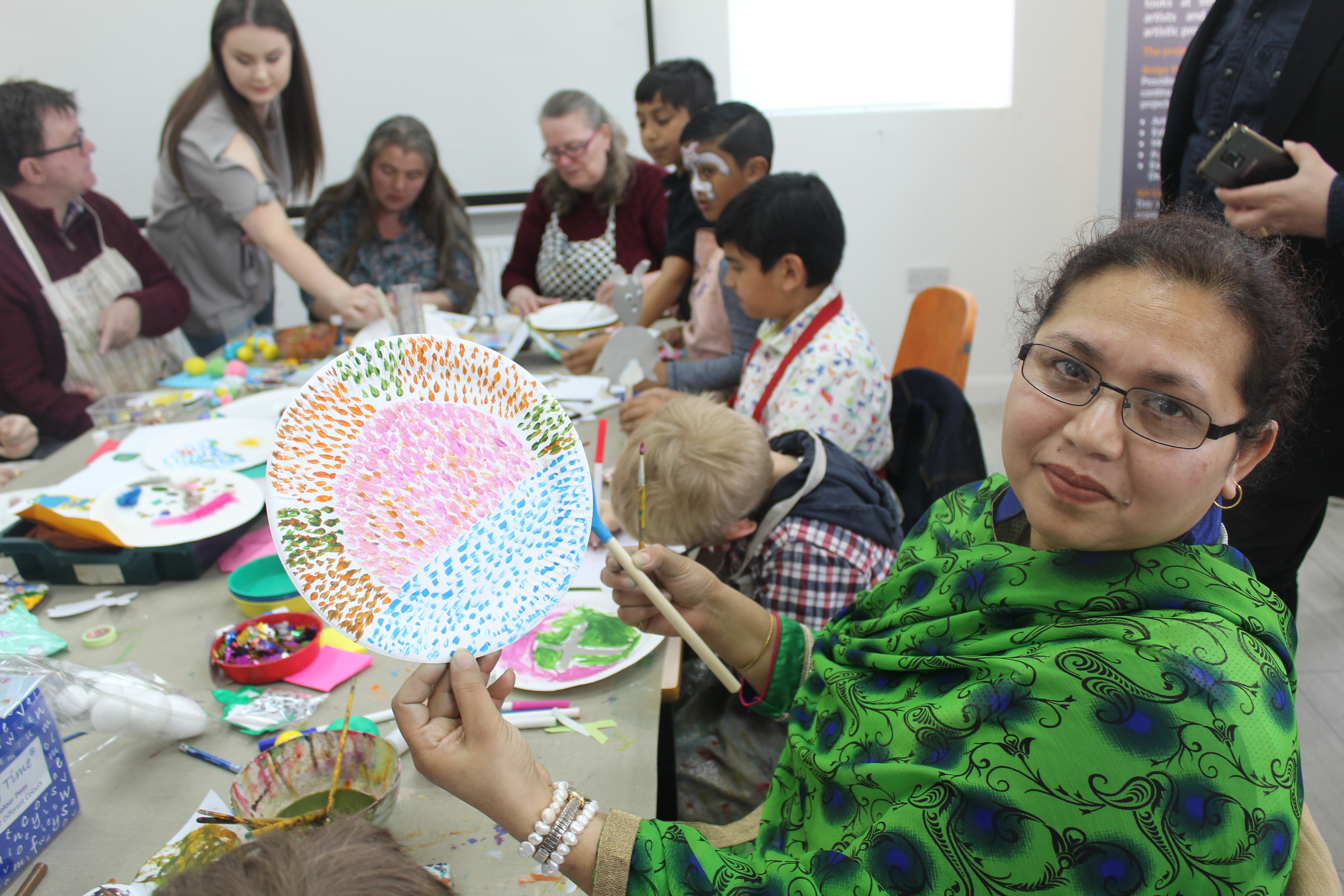 Thanks to everyone who attended to our Easter Celebration as part of our Sharing Celebrations Project, Supported by the Celebrate Fund. It was a fantastic event. The members of community locally had an enjoyable time celebrating Easter together. Artcore building was full with explorers and creators. It was great to see all ages take part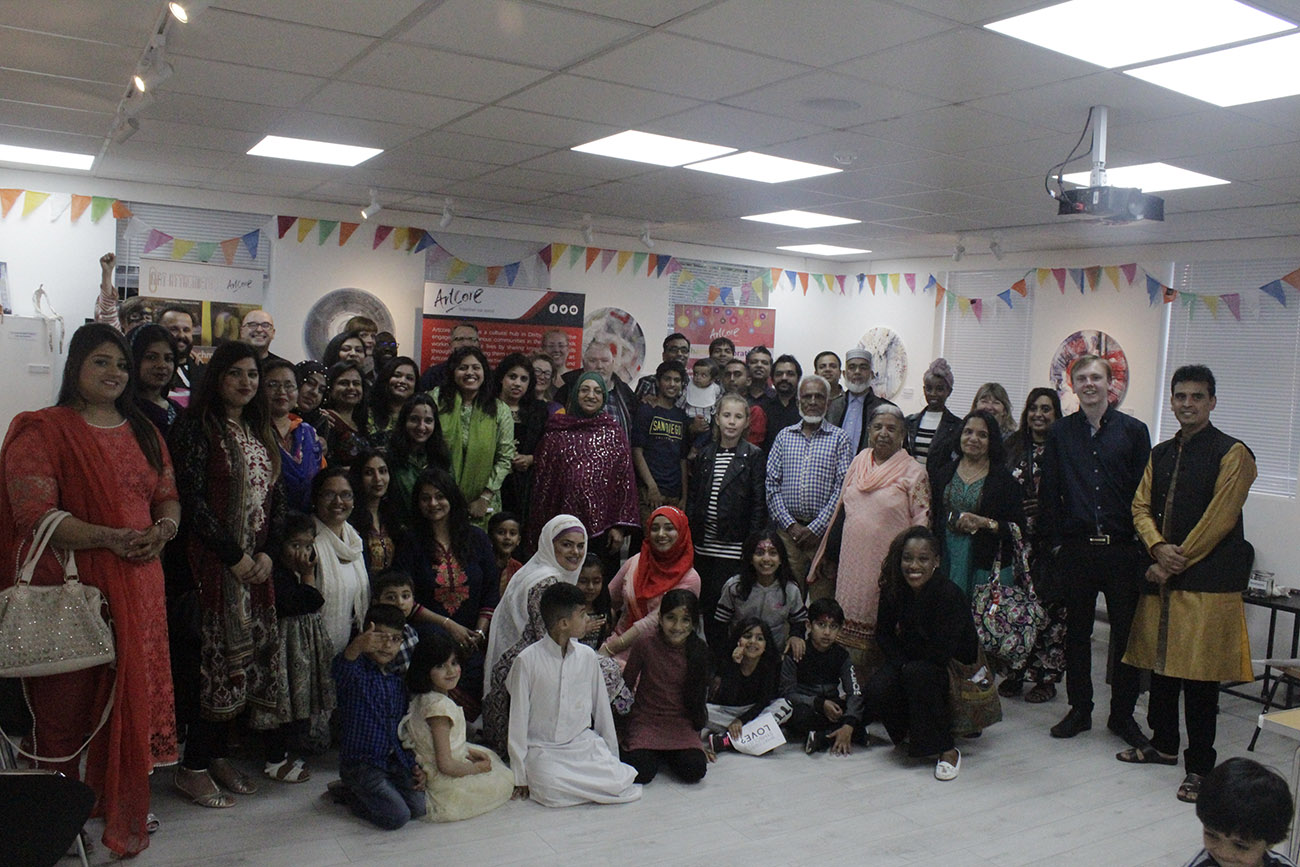 We would like to thank everyone for joining us at Artcore to celebrate Eid on the evening of Friday 30th June. We were really proud to celebrate the end to the holy month of Ramadan with so many of our friends, new and old. We were delighted the Mayor, Cllr John Whitby, was able to
A big thank you to all who attended our Christmas Celebrations last Friday 9th Dec 2016. It was a fantastic night with lots of fun activities, delicious food and festive socialising. It was also a delight to see the Creating Vivid Dreams exhibition where all the participants journey and stories were shared through their artworks
A great event with a high turnout. There were a great variety of activities including lantern decorating, face painting, Rangoli and canvas drawing. There was great food and a presentation showcasing how far Artcore has come over the 20 years. In total over 70 people attended to both light a candle and join in the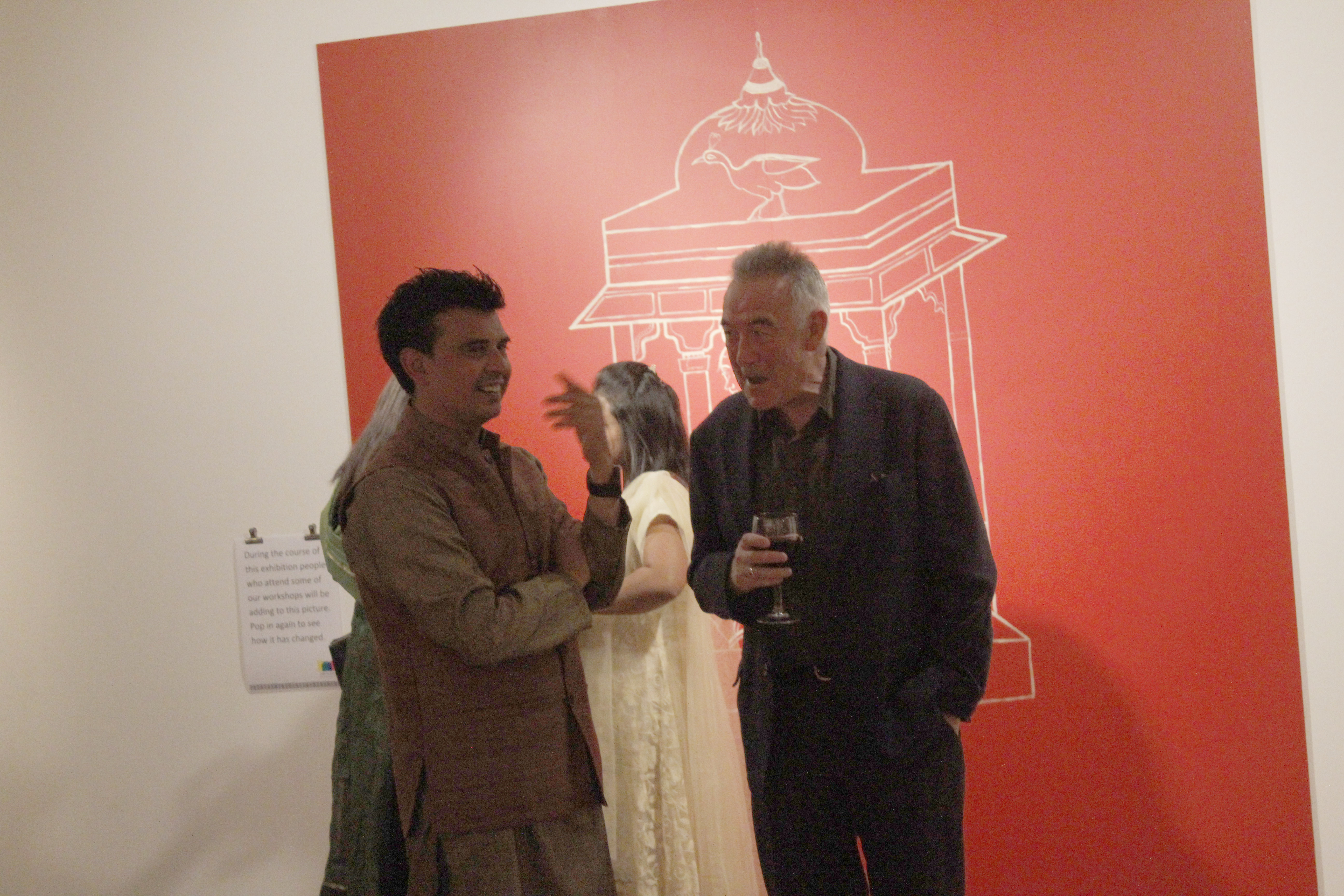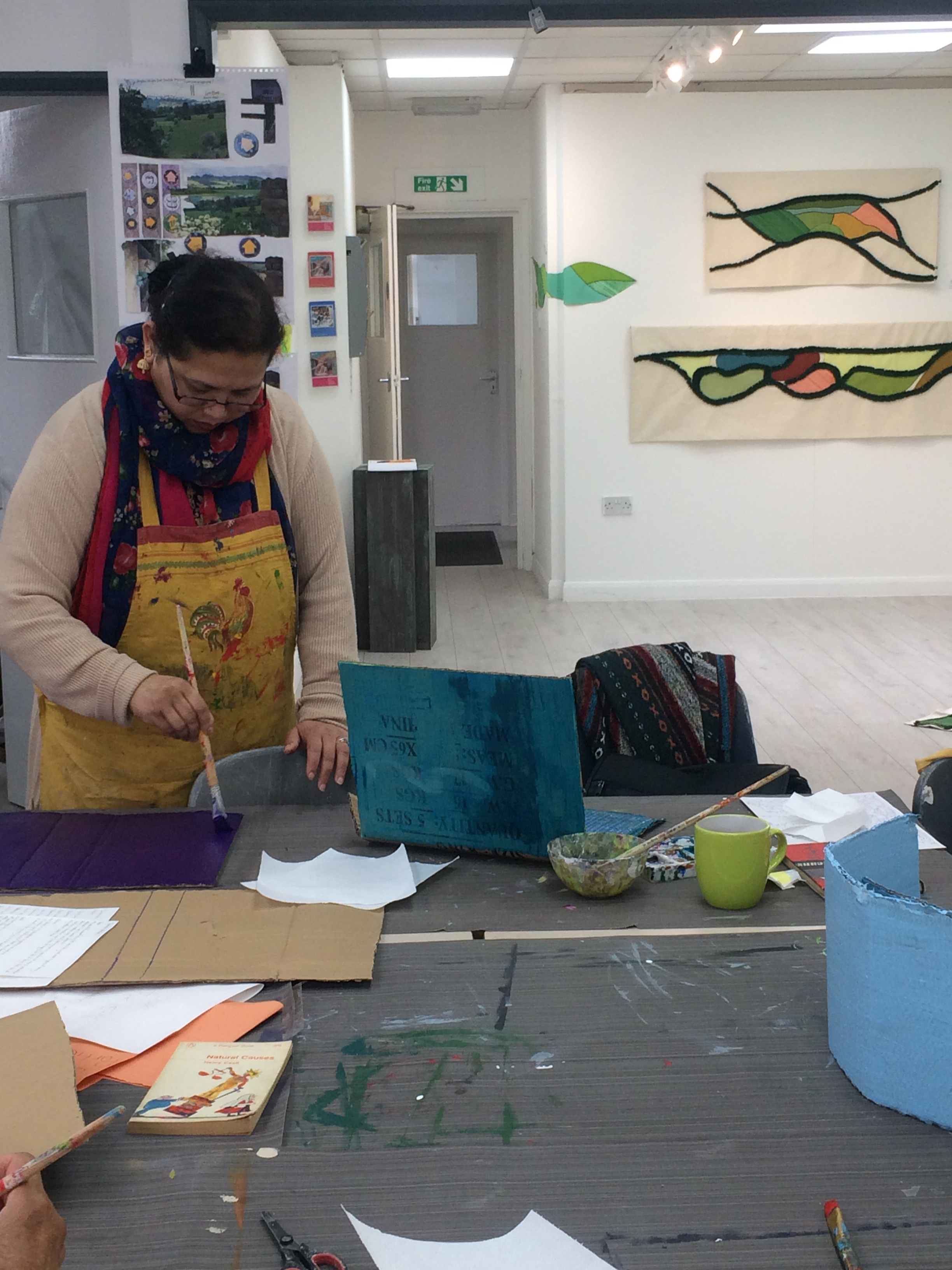 Our Stories continued on Tuesday with artist Alison Solomon encouraging participants to think about a positive moment in their life and begin a story book to capture it. Participants enjoyed the conversations and social aspect of getting to know each other whilst being creative. They were even joined by BBC Radio Derby and told their
Artcore are delighted to become one of Arts Council England's new National Portfolio Organisation. It's fantastic news both for us as an organisation and for the artistic diversity of Derby and the East Midlands. This recognition is the realisation of almost a decade of working in the arts and the community within the region. Our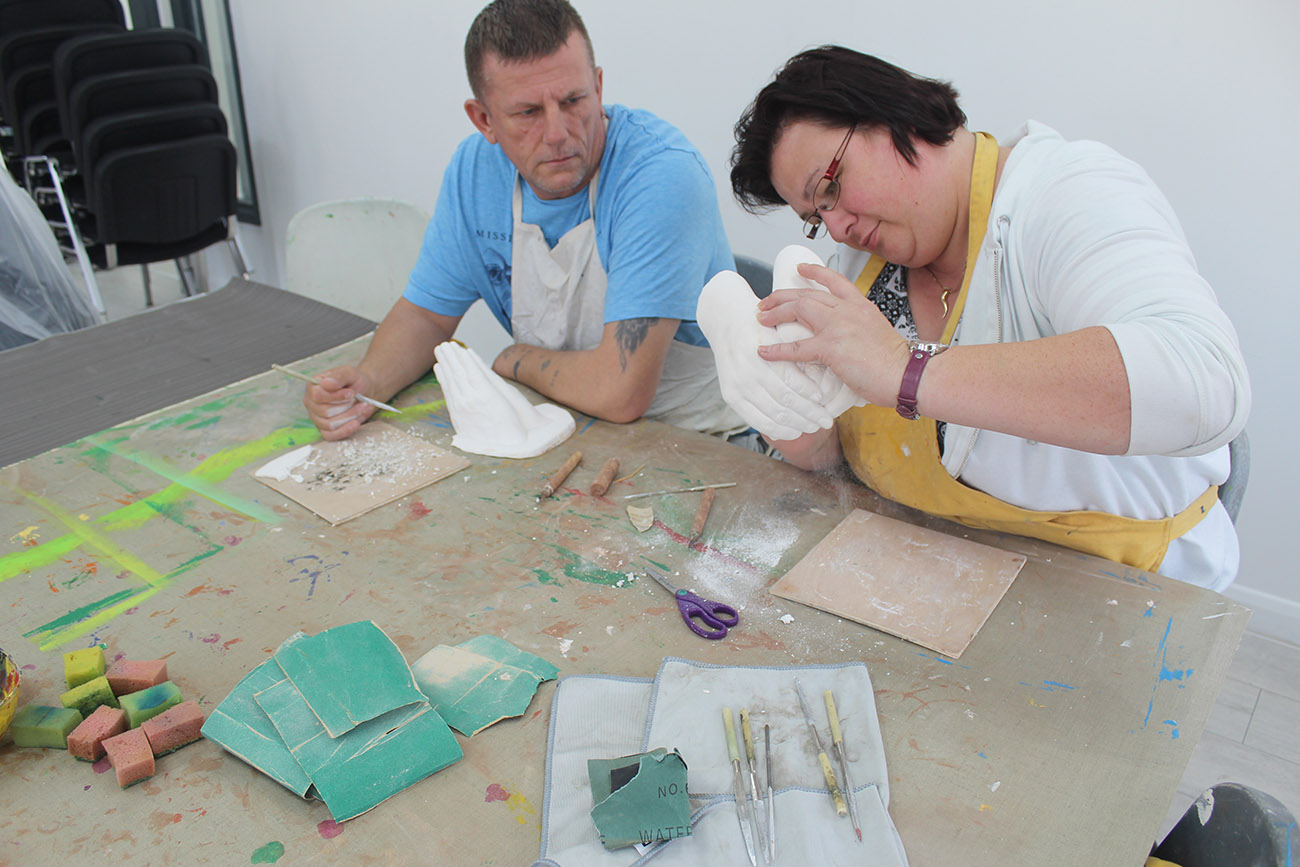 Participants continued to work on their hand casts as well as clay sculptures in this session. A lot of care was taken to perfect their casted hand pieces. This was done using sandpaper and small tools to remove unwanted remenants on the hand sculptures. They finished by planning their designs for decorating and styling their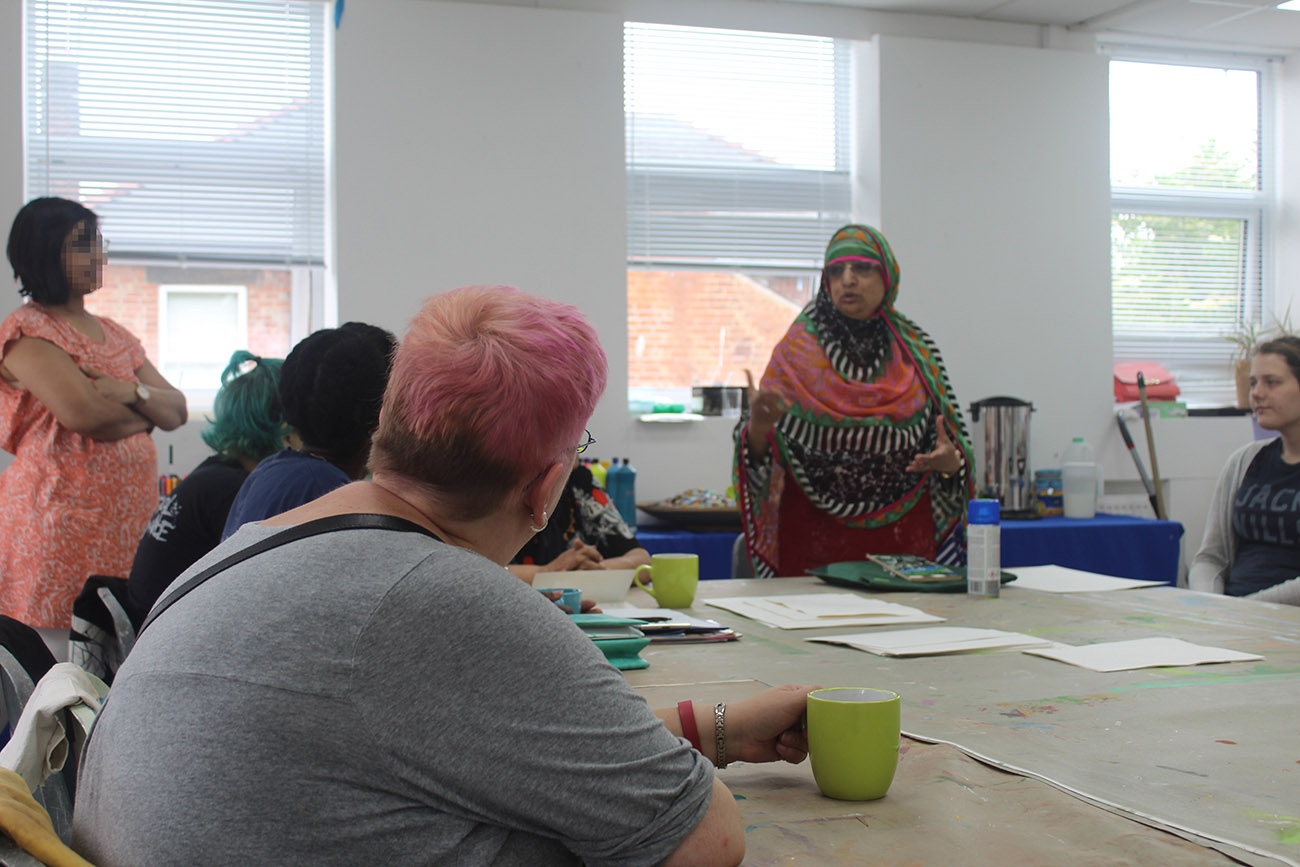 In this session of 'Our Stories' participants enjoyed sharing stories of some of their happiest moments with the group. They all enjoyed hearing what others had to say and began to think about how they want to interpret their experience into pieces of work.
It was great to be a part of the St Giles Big Street Party on Sunday 11th June. We got messy making clay press moulds in lots of shapes – the children loved it! The sense of community atmosphere (and the BBQ!) was extraordinary – a real pleasure to be a part of. A big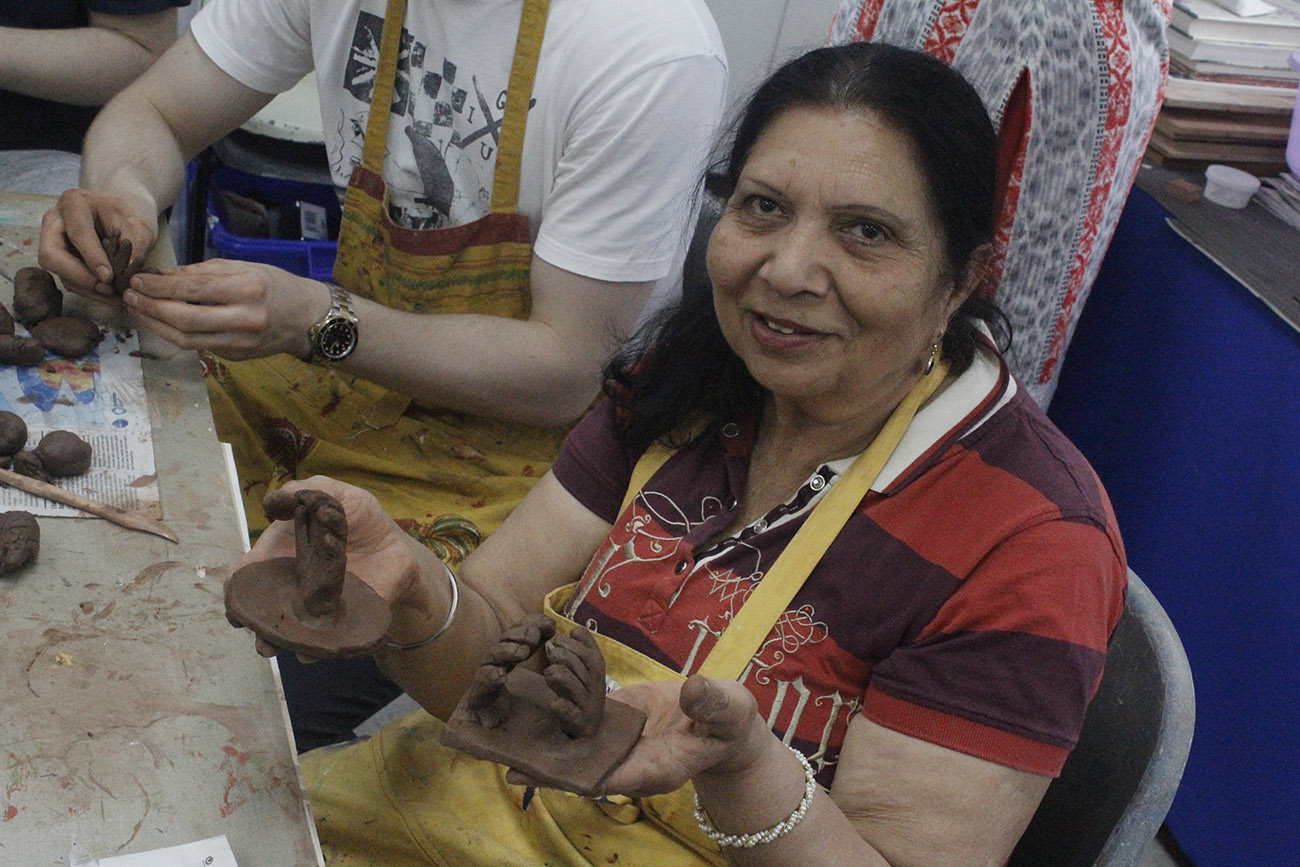 Joys of Creation participants made bowls out of clay to house algenate. They had great fun moulding their hands in their own positions resembling different meanings. Some participants placed their hands in a cupped shape others had their hands clasped. Finally the moulds were filled with plaster and then the algenate was removed leaving perfect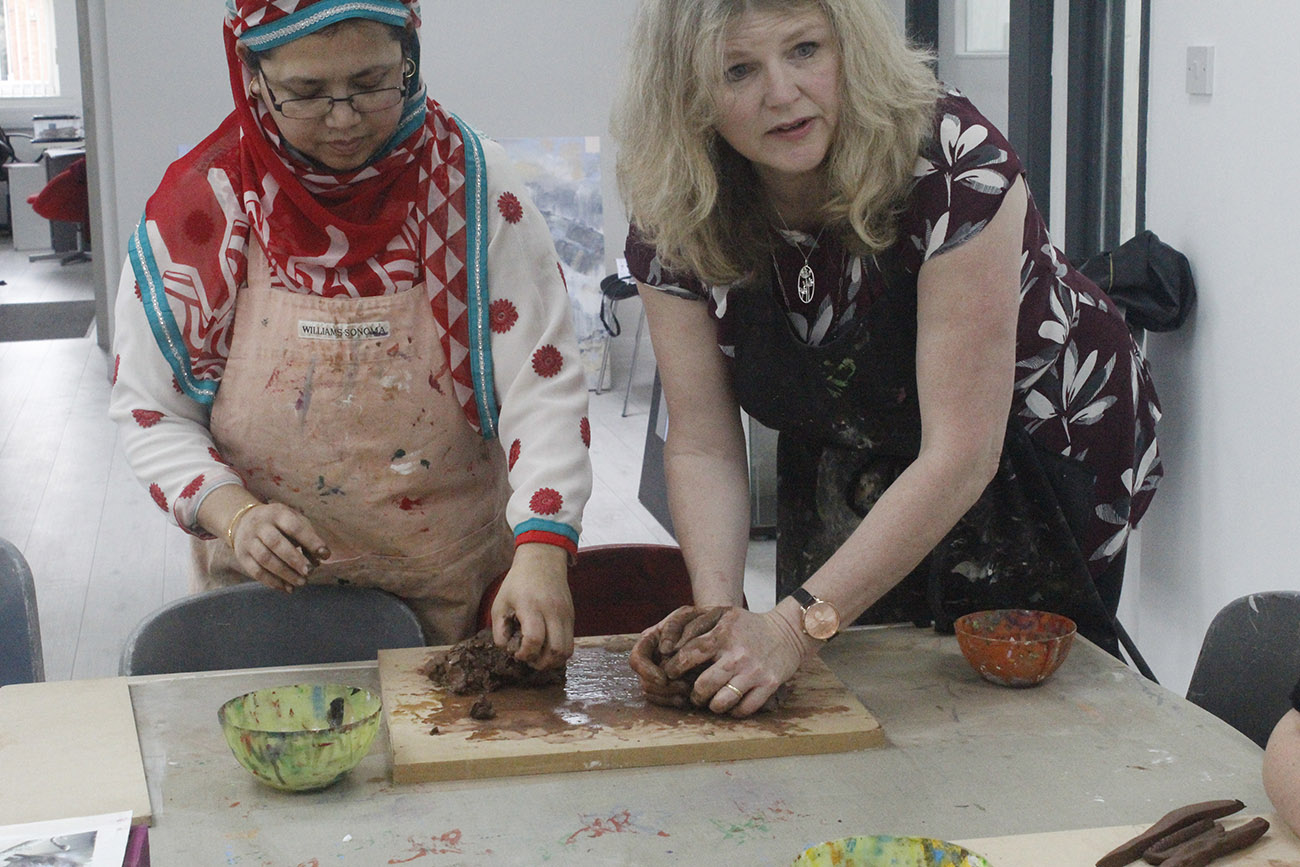 Our Stories went amazing and everybody thoroughly enjoyed creating designs using clay. The participants used many forms of decoration to personalize their artworks. The session was very busy and everyone was happy with their work.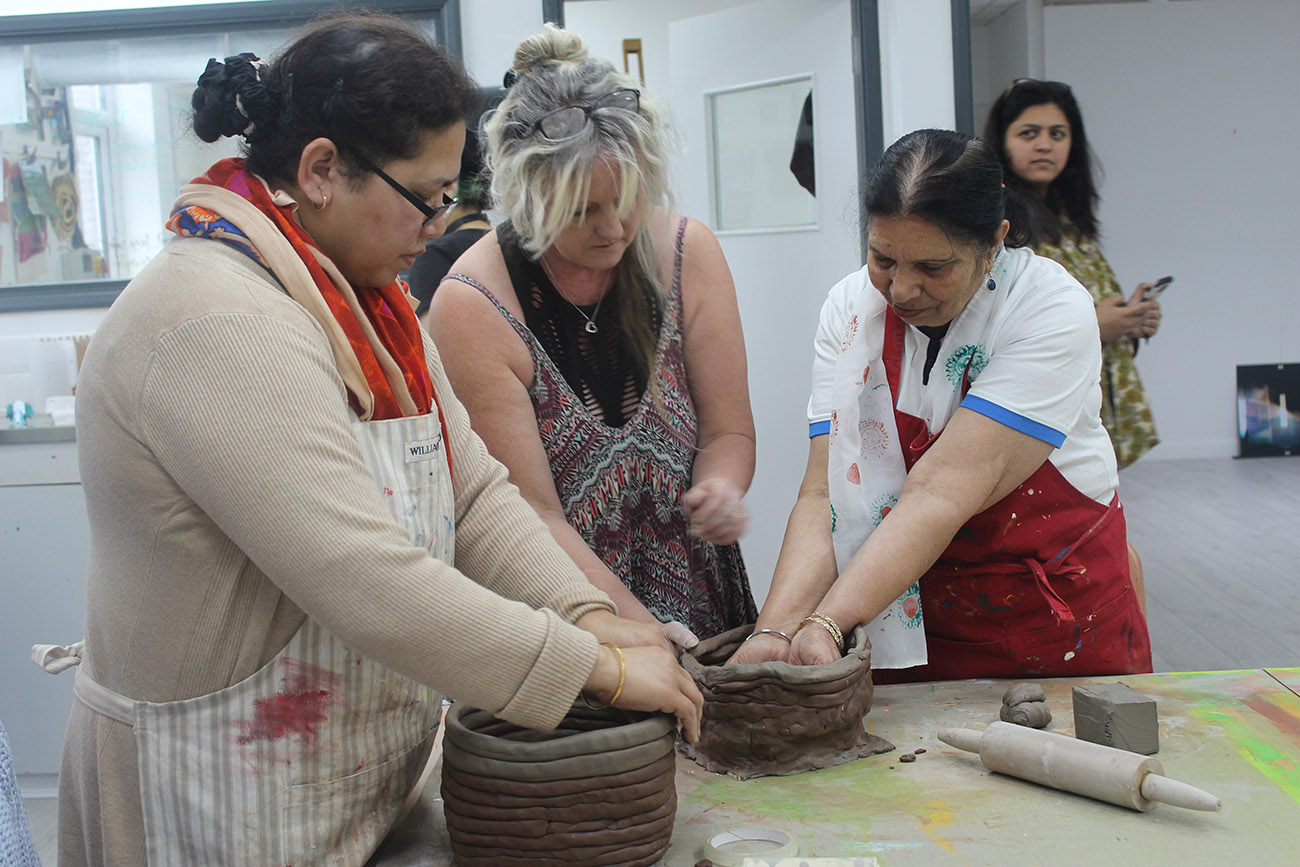 Joys of Creation was buzzing with people excitingly exploring different techniques in creating clay moulds. It was the first of 5 sessions that Artist Jane Smith will be delivering over the next few weeks.