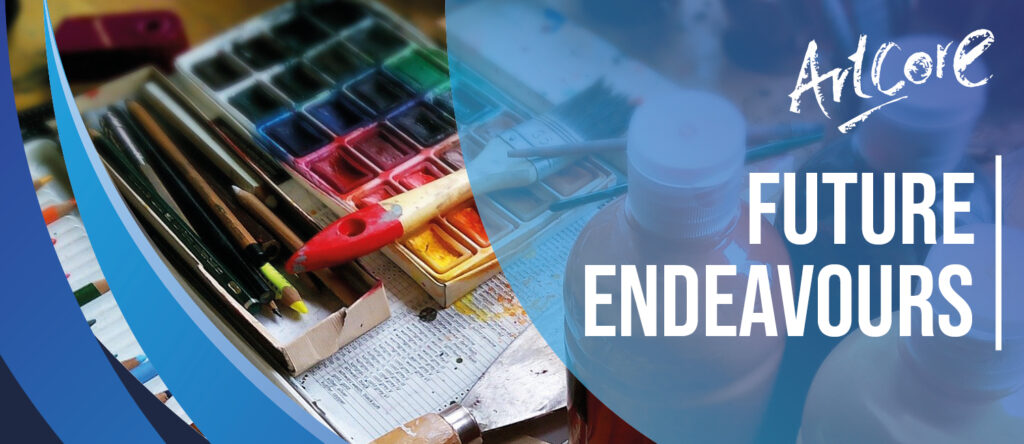 Block 2 – Creative Growth 
In March we have started a whole new Block of Future Endeavours workshops, focusing on Creative Growth. Artist Fiona Adamson has been running these for young people on Zoom, as with the lockdown restrictions everything had to go online, but that does not stop us from being creative! Fiona has been encouraging and teaching students how to work with polymer clay to create art pieces using different techniques such the jelly roll cane, the bullseye cane, leaf bowls and flowers. It is amazing to see what great work the individuals are creating using their material packs. At the end of the six week classes, we will put together a showcase demonstrating their final work.
Week 1 – First week started off with strong theme on nature and biology. Participants have used polymer clay to mould a leaf bowl, self-created the shape using fingers to sculpt and cut from the polymer clay sheet. Then using a real leaf to make an impression into the clay to create the realistic veins and stems of the leaf. Finishing off with shading in graphite, making a fantastic piece of artwork.
Week 2 – This week, participants had a chance to make a polymer clay covered ramekin jar. Started with choosing 2 colours and marbled them together into a cane. Once happy, students have manipulated the cane and sliced it to create veneer sheets that would be moulded around the jar to create a gorgeous pattern.
Week 3 – Carrying on with the different possibilities of sculpting clay and the ramekin jar, students have created two polymer clay canes – bull's eye and jelly roll cane using two clay colours. Manipulating and slicing it in a wat to fit around the jar to create a veneer pattern covered jar.
Week 4 –  This session we have explored the theme of nature. Students have rolled length of clay wrapped in on itself to create a single flower. Then sculpting tiny bud and petals to be put together into a rose.
Week 5 – Looking further at nature, this session was simple and self explanatory. Participants have created an easy, minimalistic leaf cane.
Week 6 – This final session of this blog, participants have made a wall name plaque incorporating all aspects created during previous sessions. Making their names made out of rolls of clay to create letters that will create the final group artwork collaboration, joining each plaque together. 
It has been a fantastic Block of exploring a wide range of materials and mostly having hands on every single session.
Below you can see the wonderful images of the progress the participants have made. It will be put into a final showcase that will demonstrate how nature and biology can be explored.