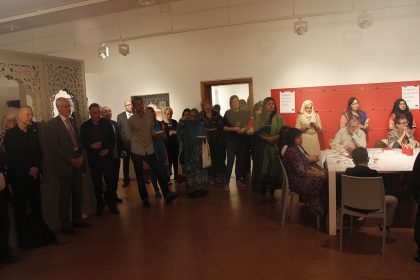 The launch event for the exhibition to celebrate 'The music of Courtly India' on Friday 5th May 2017. We're thrilled to be working with the Derby Museum on this project. It was fantastic to see original Ragamala paintings, enjoyed the melodious music by Surtal Arts and great to see some of the guests joining in dressed in colourful Indian Outfits to add to the flavour.
Ragamala paintings are visual interpretations of poems which evoke the moods of classical Indian raga music, interweaving three art forms which were frequently patronized at court: music, poetry and painting.
A not to miss show at the Museum and Art Gallery on until 25th June.