A BBC Children in Need funded programme especially designed for young people Upto 18 years old.In this free programme participants learn to work in various artistic mediums such as painting, clay modelling, sandcasting, making mosaics and more.
Past Sessions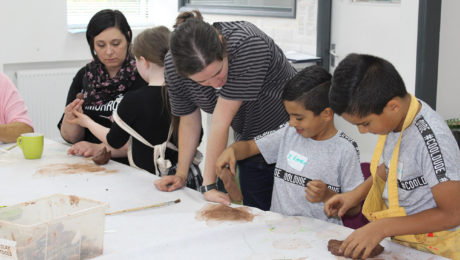 Wednesday, 27 September 2017
In this session, the group were introduced to the idea of creating miniature worlds and using magazines wrapping paper and other materials to create collages exploring our idea. Then, using clay, we began to create some creatures that might populate our imaginary worlds.