Mahsuda Snaith, named by Stylist as 'the voice of the next generation', joins us to discuss her affecting debut novel, The Things We Thought We Knew. Ravine Roy has been stuck in her mother's council estate flat for 10 years with chronic pain syndrome. What led to her being here and how can she get
In 2016 six artists, living and working in the East Midlands, were selected to take part in Document, a project that set out to tell their story, in their voice. Since then the Contemporary Visual Arts Network East Midlands (CVAN EM) has worked with those artists as they have reflected on their practice and captured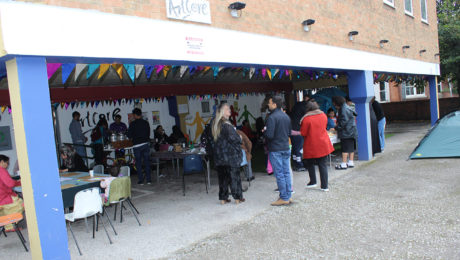 Thursday, 28 September 2017
On Saturday 23rd September we continued our creative programme Chai and the City with a cup of chai and the launch of My Cup of Tea, a heritage project which explores the traditions and customs associated with drinking tea in Britain. My Cup of Tea examines the subject of tea and the part it plays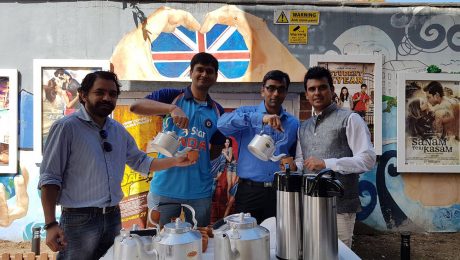 Artcore was proud to launch Chai and the City, an exhibition programme celebrating the reciprocal influences of India and Britain in conjunction with the 70th anniversary of India's Independence. Chai and the City celebrates India's influence on Britain through the popularity of tea drinking, and the rituals and heritage that accompany its production and consumption,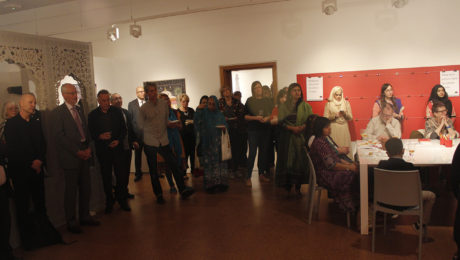 The launch event for the exhibition to celebrate 'The music of Courtly India' on Friday 5th May 2017. We're thrilled to be working with the Derby Museum on this project. It was fantastic to see original Ragamala paintings, enjoyed the melodious music by Surtal Arts and great to see some of the guests joining in
We would like to invite you to Diwali celebrations and Artcore re-launch on Friday 4th November 2016 from 5.30 pm onwards at Artcore, 3 Charnwood Street, Derby DE1 2GT. We are re-launching our State of the Art Gallery and Studio space, for the local community to celebrate and enjoy. It is more than 20 years that Artcore
Wednesday, 05 October 2016
Artcore was at Arboretum Park as a part of Family Fun Day. There was lots to do and take part in. Various colourful materials for the members of the public to design their own cards, draw or decorate a red paper boat and take it home with them. It was a sight to seem hundreds
Wednesday, 05 October 2016
In the Artcore gallery there was a talk done by an art therapist about the importance of art for everyday well-being. Following the talk, there were activities in the studio in which guests were invited to take part in making pottery, mosaics and other artwork using colouring pens.