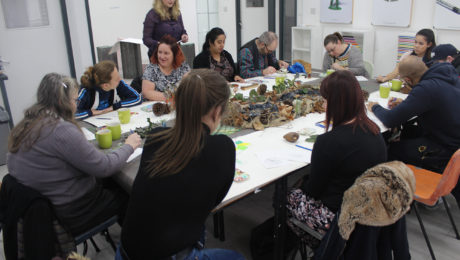 For the second session of Joys of Creation, participants looked at taking inspiration for their paintings from aspects of nature in autumn. This included pine cones, twigs and leaves.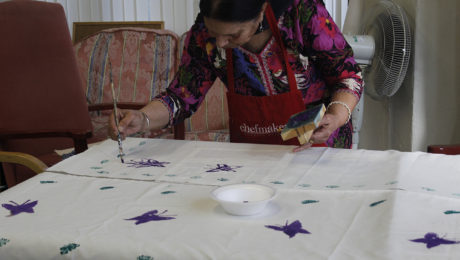 This session of Keep Active in Normanton looked at print making on large sheets to incorporate different patterns for decoration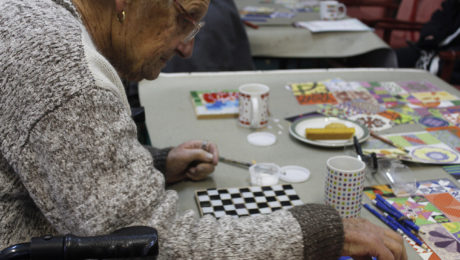 Mosaic was the medium for this session of Keep Active in Normanton where the participants got to make their own creations as well as add to a large mosaic piece that many people have worked on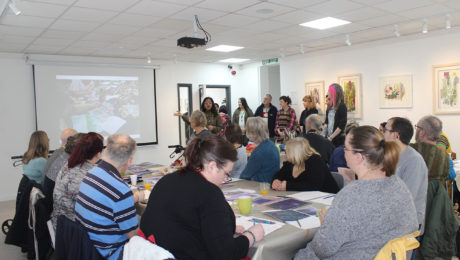 Our Creative Health Café was a tremendous success with over 50 people joining us for lunch and participating in our Joys of Creation print workshop delivered by artist Helen Jackson. They also enjoyed our exhibition featuring work from our Joys of Creation participants and artists including Victoria Brown, Karen Herrick, Elizabeth Blades, Alison Solomon, Brendan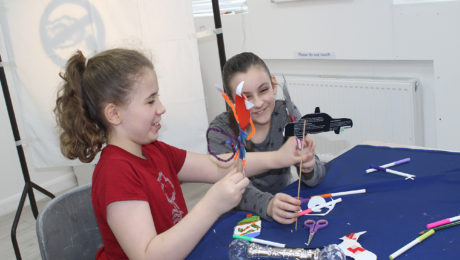 Innocence & Expression was great. The children got to work on finishing creating all the props for the puppet theatre production of Hansel and Gretel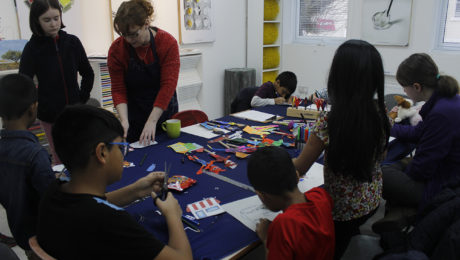 The children were finishing off decorating their spoon puppets using all sorts of styles and colours to produce uniquely different individual puppets
Great session where the children got to create their spoon puppets making them as bright and colourful as possible
We had fun at our Keep active in Normanton "Stay warm in winter" event organised by Sahahra – a culture of care. Participants enjoyed creating art and having healthy food.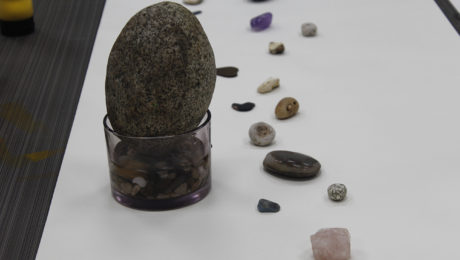 The second Joys of Creation workshop was an exciting opportunity for the participants to get hands on experience creating their own interpretation and adaptation of different types of stones. They took inspiration for their works from examples brought in by Victoria Brown – the artist delivering the session.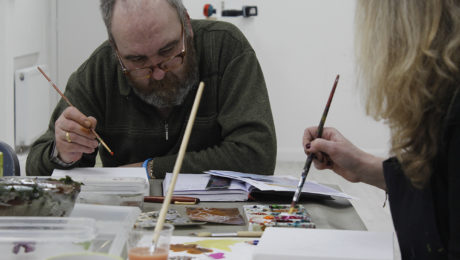 In our first Joys of Creation workshop participants had a relaxing time looking at beautiful scenery and capturing the magic of ice. They appreciated nature whilst learning the joys of painting on canvas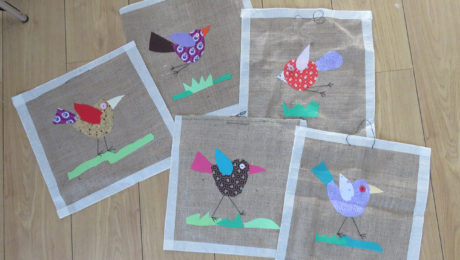 In our first offsite Joys of Creation workshop at Manor House Residential Home with Karen Herrick residents enjoyed using applique to make birds flying free. They enjoyed making and creating in a supportive space with a professional artist who looked after their needs.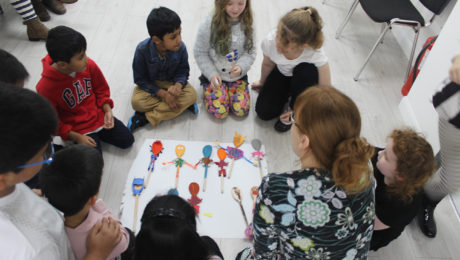 Innocence & Expression was great on Saturday! The class had a great time designing, creating and then decorating their own puppets from wooden spoons!